Cheating

SUSMITA SAHA
(Querist) 13 October 2021 This query is : Resolved

Sir,
My girlfriend who have no source of income has taken Rs 20 Lakh from me through account transfer (NEFT) for purchase of a house in her name.I have documentary evidence from my bank statement. Also I have spent another 5 Lakhs by cash for docoration of the house after purchase.

Now she refused to maintain relationships and marrying me.

Can I lodge 406 IPC and 420 IPC in local PS stating that she has taken the money as loan and refusing to refund ?

Can police directly arrest her without any permission from court ?

Surely she couldn't refund the money. Can I claim to transfer the property to me ?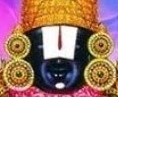 kavksatyanarayana
(Expert) 13 October 2021

No. It is not a criminal case. You have to file a recovery suit in court by consulting a local advocate.

Pradipta Nath
(Expert) 13 October 2021

I don't think arrest will be done in this case. Please refer Section 157 of the Cr.Pc.
Aside, 420 and money suit both are maintainable. Regarding 406, that needs to be dealt in accordance with the context and circumstances!

Advocate Bhartesh goyal
(Expert) 14 October 2021

As you have transferred the money to your girlfriend voluntarily so no case of cheating is made out however you can file civil suit for recovery of money.

A. A. JOSE
(Expert) 14 October 2021

Your remedy is a civil suit for recovering money if paid by you and perhaps blame your own senseless spending on a girl friend!

P. Venu
(Expert) 14 October 2021

Yes, there is no cause for a criminal action. Even a civil action could be hit by the provisions of Prohibition of Benami Property Transactions Act, 1988

Pradipta Nath
(Expert) 14 October 2021

Please appreciate that when one has obtained a hefty amount in consideration of a commitment to marry and further when that very commitment is not fulfilled; this can be tried under S.420 of IPC. Likewise as well accepted that to connect physically against a promise to marry amounts to cheating and not Rape!
May S. 406 gets attracted if the money was obtained for one purpose but was spent for another purpose.
Apart, money suit is always maintainable


SUSMITA SAHA
(Querist) 14 October 2021

Sir,
I have contacted with my bank in this regard, they ask me to request my girlfriend to refund the money. If she refused then bank will assist me.

Shubham Bhardwaj
(Expert) 16 October 2021

Dear Mr Subrata,
The answer to your query will have lots of if and buts. Since the outcome of any action you take will depend on the rebuttal by your girlfriend. However, I ll try to answer to the best of my capability. Please note the following:-
General Law:- A person cannot be bound to be in a relation (non formal such as live in, boyfriend/girlfriend except in certain cases) with anyone on the ground that one such person has gifted some money on the premise that she/he will marry him/her.

However, if the person who has given money builds a case that he had given loan (irrespective of relation) with an express understanding that it will be repaid, and the person receiving loan (had no intention of repaying) takes the loan with the understanding that it has to be repaid, then there is a possibility that a case under provisions of IPC may succeed. But then it will always be open for the person taking money to contend before the police that giver had given a gift on account of natural love and affection and now since I am no longer agreeing to marry, the case has been filed to intimidate her into submission for marrying. But then you can always give it a try in case you are now not interested to have a relation with this person.
This is the situation as regards criminal action.

However, civil action is maintainable under ordinary course.

Regards
Shubham Bhardwaj (Advocate)
District & Session Court, Chandigarh
Punjab & Haryana High Court, at Chandigarh.

Disclaimer:- Opinion is only for guidance.

---