Change of proprietor in execution proceedings

Umesh Khanna
(Querist) 17 December 2020 This query is : Resolved

sir, i have taken over my fathers proprietary firm and submitted the documents in execution court , what other procedure have to be done in court to complete legal formality so that after him there is no problem /. please guide . thanks Umesh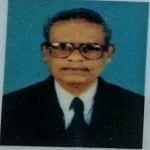 Isaac Gabriel
(Expert) 17 December 2020

Did you take possession on court orders? State the factual information.

Umesh Khanna
(Querist) 17 December 2020

Sir the relevant portion is being copied below , please guide ,

EA No.223/2017 (of the decree holder under Order XXII Rule 10 CPC).
1. The counsel for all the judgment debtors has no objection.
2. In this application it is stated that the decree holder, earlier a
proprietary of Mr. Chiman Lal Khanna, is now a proprietary of the son of
Mr. Chiman Lal Khanna.
3. Allowed and disposed of.

sir please guide as the in memo of partys still my fathers name is there.
will be grateful
Regards
Umesh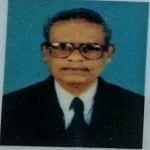 Isaac Gabriel
(Expert) 17 December 2020

The court order is clear. No problem. You can enjoy the property.

Rajendra K Goyal
(Expert) 17 December 2020

Yes agree, court orders are clear on change of proprietorship.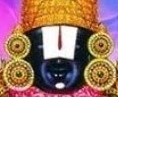 kavksatyanarayana
(Expert) 17 December 2020

Yes. Agreed with the advice of the above learned-experts.

Dr J C Vashista
(Expert) 19 December 2020

What is opinion and advise of the lawyer engaged /paid by you, who is an able, competent and intelligent to satisfy your query and well aware about facts and circumstances of the case ? Follow it (advise of your counsel) till you have faith in him/ her, then change him / her immediatly.

Why do you need second opinion / obligation of experts on this platform except the fact it is available FREE OF COST ?

It would not be appropriate to opine and oblige by experts on the basis of limited facts (without appreciating any evidence/ documents) posted by you.

Umesh Khanna
(Querist) 19 December 2020

@ Dr JC Vashista , Thanks for your reply , hopefully you know that lawyersclub has a forum where one can ask questions/query's and guidance .it is up to the expert to reply and its free of cost . Availing a platform to seek help /guidance from a expert is not wrong . Further more in the field of law , opinions of lawyers can be different , if i seek a opinion or guidance , it is up to the expert to reply for free or ask me for charges .
in context to expertise of my lawyer, , i don't have a benchmark to test him whether he is correct or not . , for this very reason i am seeking an opinion .. i posted the relevant portion of the order if you observed .
Thanks again
Regards

P. Venu
(Expert) 24 December 2020

Had you got impleaded in the proceedings?
---