case instituted by bank for recovery of loan amount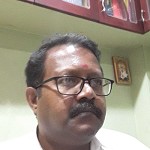 A.G.Syam kumar
(Querist) 22 September 2009 This query is : Resolved

sir,

other than the common defences that could raise such as
1. capitalisation of interest
2. penal interest
3. other hidden charges
4. non furnishing of proper stattement

what other defenses which we could raise in a suit for recovery of amount due filed by a bank ?riven

Kiran Kumar
(Expert) 22 September 2009

u can also add misbehaviour on the part of bank officials whenever the defendant visited the bank to know about the details of his account.


another aspect could be that the defendant intended to settle the matter at the very first instance but the bank did not cooperate.

or u may add points like lack of jurisdiction, misjoinder of parties.

all such counters are to be used keeping in view the facts of the case, merely copying them may create contradictory positions...riven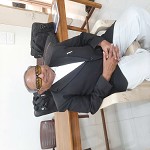 Adinath@Avinash Patil
(Expert) 22 September 2009

You can other defence like
1] suit is not filed by authorisation, there is illegal authoriy letter or power of attorny.
2]There is no jurisdiction to try & entertain suit to this cour.
3]Mis joinder of cause of action.
4]is joinder of parties
5]you can also add other grounds for defen case.you can also take total denail.
6]In alternative you can ask or instaament.riven

Y V Vishweshwar Rao
(Expert) 23 September 2009

1- according to the facts of the case - the suit is not filed wuith in time .

2- There is no debt revival

3- The Debt is discharged - if paid according to the party

3- The OTS is not allowed by Bank , though he applied and approached for OTS .

The other defences - it depends on each case facts and circumstances !riven

Raj Kumar Makkad
(Expert) 23 September 2009

There is no limit of lies. Imagine and apply if your conscious allows.riven

J. P. Shah
(Expert) 29 September 2009

In one case the borrower denied existence of the bank itself in INdia, while it was a case of a nationalised bank and I was branch manager !!!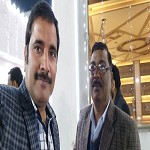 Sarvesh Kumar Sharma Advocate
(Expert) 29 September 2009

agree with raj sir,
Imagine and apply if your conscious allows
---
You need to be the querist or approved LAWyersclub expert to take part in this query .