Carpet area calculation in redevelopment of society

Querist : Anonymous (Querist) 11 August 2021 This query is : Resolved

Originally builder provided exclusive land by charging extra money for my Groundfloor flat of society.
I did construction of one big room, Toilet, Chokdi ,bathroom,Prayer room under roof
shed made and impact fee paid to local authorities for regularisingi allotted 800 sq.ft area.
The original carpet area 650 sq feet and the area build afterward on my land is 800 sq feet totaling 1450 sq feet.
The society is going for redevelopment and the developer is ready to give 30% more carpet area of 650 sq ft. and say to pay 7 times for the land amount which was paid 32 years back.

What should my carpet area?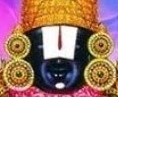 kavksatyanarayana
(Expert) 11 August 2021

How much land did you purchase? Is the builder sold the only site (land) without construction? Why did you not get the carpet area measured by the local taluk/town Surveyor or a private Surveyor? You have to consult a local private Surveyor and get the measurement of the site and carpet area by him.

Dr J C Vashista
(Expert) 12 August 2021

Vague and confusing facts can not lead to form proper opinion and oblige. The area stated to have been developed as 650 sq ft, what about another area of 800 sq ft., how much is your land and how much did you construct is known to you only.
Show title documents to a local prudent lawyer for proper analyses and professional advise.

Querist : Anonymous (Querist) 12 August 2021

Flat with 650 sq ft carpet area given by builder+ 800 sq ft open to sky land alloted by builder for exclusive use for me. Construction done afterwards on this land. SHIRISH PAWAR, 7738990900
(Expert) 12 August 2021

Hello,

Builder in redevelopment has promised for 30% more area than present area. You are claiming the area as 650 plus 800 sq. ft. in total 1450. So the builder should provide you 1450 plus 30% more i.e. 1885 carpet area. You should have validly purchased 800 sq. ft. from the builder. Otherwise take guidance of local advocate in the matter.

P. Venu
(Expert) 12 August 2021

Has the Society management accepted/ratified arrangement between you and the builder.
---