Can we ask some information from co operative housing soc

jasud Babasaheb
(Querist) 10 May 2021 This query is : Resolved

Can we ask some information from Co operative society through RTA application.....
as I hv query as below
1. my society charge me parking charges without any information, that parking is free parking in premises
2. there was open space later Muncipal coporation made road from that space, I would like to know whether society has got or is society sell TDR of that land to someone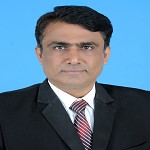 Sankaranarayanan
(Expert) 10 May 2021

You can file

Advocate Bhartesh goyal
(Expert) 10 May 2021

Yes, you can seek such informations through RTI.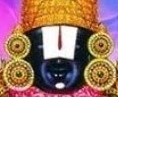 kavksatyanarayana
(Expert) 10 May 2021

Yes. You can obtain information using RTI.

Dr J C Vashista
(Expert) 11 May 2021

I endorse the advise of experts.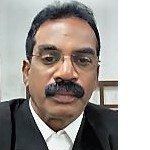 T. Kalaiselvan, Advocate
(Expert) 12 May 2021

One can file a RTI application with the Public Information Officer i.e. Deputy Registrar Co-operative Societies, where the particular Society has been registered.
Cooperative societies have thus come under the ambit of the Right to Information Act. ... (h) (a) of RTI Act, any cooperative society has become an 'authority' or 'body' or "institution of self-government" established or constituted by or under the Constitution and hence it comes under the ambit of the RTI Act.
Bombay High Court: Jalgaon Jillha Urban Cooperative Banks Association Ltd., Credit Societies and other financial institutions registered under the Maharashtra Cooperative Societies Act 1960 filed a writ before the Bombay High Court contending that in view of the provisions of Section 2(h) and Section 8 of the Right to Information Act 2005, cooperative institutions registered under the Cooperative Societies Act cannot be treated as public authority and Section 34-A of the Banking Regulation Act, 1949 provides that such institutions are not bound to disclose certain information which, according to them, is confidential in nature.
The Court elucidated further by reading the provisions of the Maharashtra Cooperative Societies Act with definition of information given in Section 2(f) of the RTI Act that everything which is mentioned in the definition of information needs to be supplied by the cooperative institution to the authority above it. Further, it stated that the definition of 'Public Authority' given in Section 2(h) shows that such public authority can be created by any law made by the State Legislature. Accordingly, the petition was dismissed by the High Court. [Jalgaon Jillha Urban Cooperative Banks Association Ltd. v. State of Maharashtra, 2017 SCC OnLine Bom 151, decided on 13.02.2017]


P. Venu
(Expert) 14 May 2021

Why, many a query? Please post a comprehensive query covering all the aspects.
---