Can inamdar get his land regrant by govt.

Mainoddin Khazi
(Querist) 01 October 2022 This query is : Resolved

Hello All,
I am from karnataka Belagavi, Gokak place. During land reforms act in mumbai karnataka area. Our great grand father land was also acquired by govt of karnataka. I could on few servey number related land our grand father names still exist in the cultivation column. So, Just want to know do we any rights to become fully owner instead of govt. We are also in position at some portion of this land. So we want to become a owner instead of cultivater. Is this possible this is a service inam land granted by british govt. Please suggest the ways to get this happen.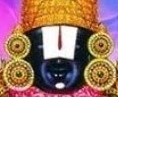 kavksatyanarayana
(Expert) 01 October 2022

Service Inam Land cannot be sold. So the Government can occupy it and may sanction compensation based on the issue of such land etc, or may not sanction compensation. However, make a representation to the District Collector of your district. Consult a local lawyer for further guidance.

Dr J C Vashista
(Expert) 02 October 2022

It is advisable to consult a local prudent lawyer for better appreciation of facts/ documents and professional guidance and proceeding.

P. Venu
(Expert) 05 October 2022

Had your father lost title to the land because of land reforms or because of abolition of inams and other alienated tenures.

Mainoddin Khazi
(Querist) 05 October 2022

The acquisition is happen under land reforms act 1974.

P. Venu
(Expert) 06 October 2022

To my knowledge, implementation of land reforms involve surrender of land above ceiling limit, not its acquisition.
---