Can i file a partition suit on my mother's property.

Chandrakanth
(Querist) 28 November 2013 This query is : Resolved

My mother has 2 units (opne plot and building) of property in her name. we are three brothers and i am the elder son and i want to file a partition suite and get my share as my mother and other two brothers are not willing to give my share right now but i want it as i am into financial trouble, which they are unable to understand - can i file a suit - will i get my share in this away?

Nadeem Qureshi
(Expert) 28 November 2013

if the property is belongs to your mother so she is absolute owner & you can not get any share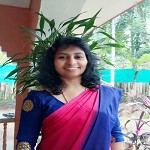 Adv.Shine Thomas
(Expert) 29 November 2013

Now you can't file a suit. After her death, you will get a share.

malipeddi jaggarao
(Expert) 29 November 2013

If it is self-acquired property of your mother, you can not claim any share in it.

prabhakar singh
(Expert) 29 November 2013

From statement made by you, your mother is absolute owner with right to make inter vivos transfers to anybody by sale or gift which you can not check.

So just now during her life you have no share in the property standing in her name.

You could claim only after her life time provided she dies intestate, not making any WILL and not excluding you in the same, if she makes any.

Ms.Nirmala P.Rao
(Expert) 29 November 2013

If that property is her self acquired or stridhan or inherited by her from her parents etc save otherwise than by of a will or instrument or devise or under a COURT DECREE Or devise or gift etc conferring only limited estate restrictions on her(Section 14(2) of Hindu Succession Act 1956, as per section 14(1) it shall be treated as her absolute property and she can dispose of or transfer it to anyone she wishes to.In the latter case , i,e. under Section 14(2) of HSA this property acquired by her in this manner it reverts back to the reversioners or her other surviving coparceners of her parents family. If she doesn't've any brothers and sisters or her parents to survive and succeed to the property(limited estate) described in section 14(2) and if she dies intestate etc, you can claim your equal share by way of a partition suit.If you wish to thank me for this reply please click the thank you button on my profile.

Rajendra K Goyal
(Expert) 29 November 2013

Nothing more to add.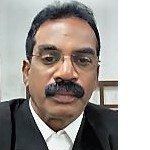 T. Kalaiselvan, Advocate
(Expert) 29 November 2013

Very simple, do not go behind others property, your mother's property is not yours so you are not entitled to any legitimate share out of it.

Guest (Expert) 30 November 2013

Precisely said by Expert MR.T.K. Why should there be a advise that some body should die to inherit the property and how does it sound.:PROVIDED SHE DIES INTERSTATE???
---
You need to be the querist or approved LAWyersclub expert to take part in this query .