Can an employed wife become dependent on husband

Querist : Anonymous (Querist) 12 August 2021 This query is : Resolved

Dear Sir/Madam,
I am an employee of West Bengal State Owned Power Company and entitled to Medical, HR, LTC & HTC [Home Travel Concession -annual] benefits and my wife is a Contractual Employee (Para Teacher) under Sarva Shiksha Mission in West Bengal.

As in West Bengal a Para Teacher receives salary of Rs.13000/- (approx.) PM with 3% annual increment and they are not entitled for on other facilities viz Medical , HR etc. apart from EPF and one time Rs.300000/- post completion of 60yrs (retirement) as retirement ex-gratia.

In the given circumstances, can my wife enjoy medical benefits, LTC benefits from my organisation, as she is not provided such facilities by her employer.



G. ARAVINTHAN
(Expert) 12 August 2021

Of course she is dependent on you and she is entitled for the benefits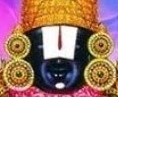 kavksatyanarayana

(Expert) 12 August 2021

In my view, the answer is "NO". As your wife is an employee, she is not dependent on you. There are no benefits of LTC/Medical, she shall obtain a certificate from her employer as she has not entitled to avail LTC/Medical etc., then you can apply in your department. A certificate from her employer is a must.

Dr J C Vashista
(Expert) 13 August 2021

She can avail the service benefits from her employer, if she is entitled and provided.
Otherwise, she is your spouse / dependent.

P. Venu
(Expert) 13 August 2021

Spouses are dependant on each other irrespective of their personal income. It is only that availing of facilities like LTC, medical etc. should be in respect of one among them, if both the husband and wife happens to be Government employees.

In the given circumstances, your wife can avail of the benefits as your dependent. You need to furnish a certificate that such facilities are not being availed of by your wife from her office.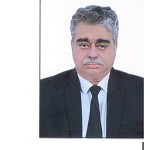 Sudhir Kumar, Advocate
(Expert) 20 November 2021

Spouse is always dependent whether earning or not.
---