Bouncing of stolen cheque

Priti
(Querist) 31 October 2019 This query is : Resolved

Dear sir
My father who is senior citizen has helped his cousin in starting of business of poultry farm and was a dormant partner. Both has to sign cheques for operating accounts. after few days things went wrong and he started ignoring my father. there were two blank cheques signed by my father with partner. he gave them to his friends and filled a big amount in cheque and presented in bank. we were not aware of all this. now he has filed a case under 138. My father cousion and this man are doing things together to trouble my father. we are from haryana and he has filed case in punjab. my quarries are
1. is getting bail in interstate matters is difficult
2. cheque was signed in 2015 and filled and presented in 2017.
3. can we file an FIR or criminal case against both in local court.
4. the complaintant has claimed that he has supplied feed for poultry for which cheque was given. although we came to know that this man was never in such type of business. he has not produced any bill etc of supplied food or sale tax given.
5. Is there any sale tax/GST on poultry feed supply so that we can ask him for proof of supplying
6. can we ask for transfering the case in local jurisdiction instead of fighting in other state
regards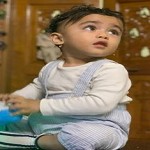 venkatesh Rao
(Expert) 31 October 2019

Your query has mixed question of law and facts. My humble advice is better consult a good lawyer of your locality who will guide you properly.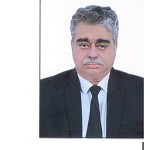 Sudhir Kumar, Advocate
(Expert) 01 November 2019

you may consult a lawyer who can understand the difernece betwen

"holder:" of cheque

"holder in due course" of a cehque

In case the complainant can prove that your father owed him the money written on cheque then he can secure conviction. Practically your father has to state the he owed no money and that the cheque is stolen.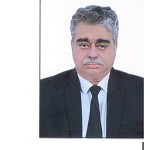 Sudhir Kumar, Advocate
(Expert) 01 November 2019

1. is getting bail in interstate matters is difficult

Mere other state is no ground to make bail difficult. But meet a lawyer who is clear of latest Supreme court guidelines on the place of complaint in cheqeu bouncing case,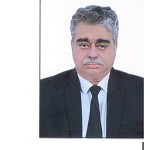 Sudhir Kumar, Advocate
(Expert) 01 November 2019

2. cheque was signed in 2015 and filled and presented in 2017.

If teh cheque eas signed and dated in 2015 then it may not have bounced for lack of funds.

You are not clear if the cheque was dated or undated.

If dated still cheating case could be filed if there were no funds in the account to meet the demand of cheque.

If undated then the person inc custody of cheque can any time fill the date and make it valid for action under section 138 of NI Act.

Dr J C Vashista
(Expert) 01 November 2019

@ Priti,
1. The offence u/s 138 NI Act is bailable and there is no such difficulty in obtaining bail from the Court where the case is being tried, irrespective of state.
2.The cheque is stated to have been drawn/presented and dishonoured in the year 2017 whereas 2019 is coming to a close, how does the complaint maintained now?? Unbelievable statement.
3. Filing of a criminal case is the jurisdiction of the court where cause of action arose i.e., cheque got dishonoured or drawn.
4. The complainant (holder of cheque) may be inquired in his/her cross-examination qua legally enforcable debt of the cheque.
5. Consult a tax consultant regarding levy or exemption of Sale tax /VAT/GST on poultary feed.
6. Case can not be transferred.
It is advisable to consult and engage a local prudent lawyer for better appreciation of facts/documents, guidance and proceeding if there is some truth in your story, which is, prima facie, a fabricated and hypothetical.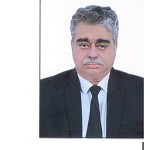 Sudhir Kumar, Advocate
(Expert) 01 November 2019

3. can we file an FIR or criminal case against both in local court.

Kindly meet your lawyer only he can see all papers and come to a conclusion.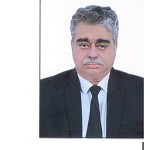 Sudhir Kumar, Advocate
(Expert) 01 November 2019

4. the complainant has claimed that he has supplied feed for poultry for which cheque was given. although we came to know that this man was never in such type of business. he has not produced any bill etc of supplied food or sale tax given. 5. Is there any sale tax/GST on poultry feed supply so that we can ask him for proof of supplying

The complaint has to face cross-exmination.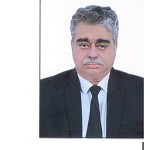 Sudhir Kumar, Advocate
(Expert) 01 November 2019

6. can we ask for transfering the case in local jurisdiction instead of fighting in other state regards

Trasfer of case is possible only on directions of Supreme Court and it is not advisable to move at all.

On the contrary case can is closed in Punjab due to lack of jurisdiction if the cheque was issued from an account held in Haryana.

Priti
(Querist) 01 November 2019

Thank you all experts for your valid suggestions
---
You need to be the querist or approved LAWyersclub expert to take part in this query .