Bond and marksheet

Hrithik bopanna
(Querist) 12 September 2021 This query is : Resolved

Hello Sir,
I just wanted to inform you that I have produced my original documents and signed a contract for 12 +2 (months of training) and now even after completing the bond they are not giving the marksheet and they are harrassing me to continue working for the leaves which I took in between during the covid lockdown and a 15 days of bus strike in Bengaluru. Can u please help me out sir. Im stuck and I'm very depressed and I'm not able to apply for my dream job anymore.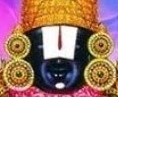 kavksatyanarayana
(Expert) 12 September 2021

You ask them to deduct your salary for the days of absence for any reason. During this pandemic, not only your company, many of the organisations did not pay full salary. So it is better to settle the issue amicably.

Dr J C Vashista
(Expert) 13 September 2021

Amicable settlement may be preferred.

Hrithik bopanna
(Querist) 13 September 2021

Thanks, I would like to update you that they have not paid the salary also for that and forced me to come to office and I took leave in phandemic because I had to travel 35 kms to my office my bus now they are not giving markscard after my completion of bond period

P. Venu
(Expert) 19 September 2021

Whatever be the situation, the employers are not authorised to retain your original marksheets. It is quite unlawful.
---