Blank signed docs

maurice
(Querist) 29 December 2011 This query is : Resolved

My father had given a couple of blank signed A4 papers to his brother for a police case in which both my father and his brother weere accused. Even though the blank signed papers wre not used, my father's brother did not return the blank signed papers even after the police case was settled. Now my uncle (father's brother) is threatning to use those blank signed papers to force my father to include my uncle and his family in a piece of land which is exclusively in my father's name.

Please advise what is the worst that my uncle can write on those blank signed papers and what is it that my father can do to bring on record that he had given such blank signed papers??

Devajyoti Barman
(Expert) 30 December 2011

Immediately lodge a complaint with the Police.
If the threat persist then file a case of criminal intimidation and extortion against him.
You need to tale pro active actions before it is too late.

Deepak Nair
(Expert) 30 December 2011

Yes. lodge a police complaint immediately.
Mr.barman has sifficienty guided you.

DEFENSE ADVOCATE.-firmaction@g
(Expert) 30 December 2011

storm in a tea cup, property can not change hands by writing on a simple plain paper.There may be something more in the story.

RAJU O.F.,
(Expert) 30 December 2011

Cause to issue a lawyer notice stating that he had entrusted with his brother signed blank papers of A4 size specifically for the purpose of the police case matters and any documents illegaly got prepared with such papers are invalid and hence null and void.

prabhakar singh
(Expert) 30 December 2011

A property can not stand transferred by using simple signed A4 size paper but many other misuses are possible then you must report the matter to police and should also sent a legal notice taking services of some advocate and in addition publish the fact in the news paper also.

Advocate. Arunagiri
(Expert) 30 December 2011

Act as per the suggestion of Mr.Singh.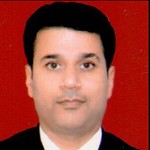 Shailesh Kr. Shah
(Expert) 31 December 2011

Agree with common opinions.

Dr J C Vashista
(Expert) 01 January 2012

Be proactive, lodge police complaint and criminial intimidation case, seek lawyer's service as rightly advised by experts

R Trivedi
(Expert) 16 January 2012

What if he has already written something on the paper ? AS the experts have suggested that property transfer etc is much more than a signed A4 paper, but signed blank paper is always troublesome. An educated person is not supposed to sign on Blank Paper...thats it... I am sorry in my opinion it wont help you to go to police or send a legal notice taking this plea.. Then everyone can do this even if he has signed fully typed letter.. you need to give better defense or talk him out.
---
You need to be the querist or approved LAWyersclub expert to take part in this query .