Bainanama

Querist : Anonymous (Querist) 18 November 2021 This query is : Resolved

I made a bainanama with one buyer for sale of my house with 20% advance taken from him. The bainanama states that i am obliged to make the registration of the property within 30th Nov2021. However i am insisting my buyer to extend the Bainanama for another 3 months, since i have health issues of my mother which needs to be operated . Buyer is forcing me to complete the registration by 30th Nov and harassing me mentally. What steps i can take.Or legally can he force me to make the registration? The bainanama is done on Rs 10 Stamp paper and made notary . Please advise.

Advocate Bhartesh goyal
(Expert) 18 November 2021

"Time is essence of contract" you both seller and buyer are bound to perform the the contract in time and abide by the terms and conditions of contract.In case you do not perform your part buyer can sue you and get registered the sale deed through court.Better settle the matter amicably.

Hemant Agarwal
(Expert) 19 November 2021

AGREE with Adv. Goyal, to his perfect reply.

Keep Smiling .... Hemant Agarwal
Visit: www.chshelpforum.com

Dr J C Vashista
(Expert) 20 November 2021

Very well analysed, opined and advised by experts, I agree.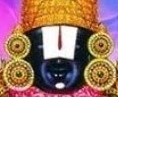 kavksatyanarayana
(Expert) 22 November 2021

Yes. i agree with the advice of the above learned experts.

Querist : Anonymous (Querist) 22 November 2021

If the buyer persuades the court , the court can also give a favourable judgement to Seller considering the medical ground and also if the seller is senior citizen and not stable mentally. For a domestic house no buyer will also be interested to pursue court and increase expenses with long waiting period of 6months atleast.
---