Are doc, hospital reg cer, ledger necessary for medi claim ?
PARSHURAM SHARMA
(Querist) 25 August 2023 This query is : Resolved

I provided insurance company all bills related to child delivery, but they are not approving my claim.
They are asking for Doctor, hospital reg certification, payment ledger, indoor case paper etc to process it. Please suggest.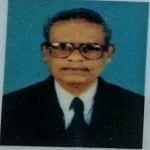 Isaac Gabriel
(Expert) 25 August 2023

Verify the claim with regard to the conditions and file a a case in consumer forum.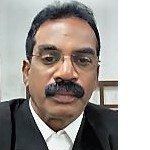 T. Kalaiselvan, Advocate
(Expert) 25 August 2023

If you have complied with the requisite details and formalities, the insurance company is bound to settle the claim.
If it is rejecting citing one or the other flimsy reason, you can take up the matter through consumer redressal commission for deficiency in service and also for payment of the claim amount including the compensation for mental agony you suffered.

Advocate Bhartesh goyal
(Expert) 26 August 2023

Insurance companies often delay payments of claim and harras consume by demanding unnecessary documents to settle claim .Asking Doctor's and Hospital's registration certificate and payment ledger are neither relevant nor essential for settlement of claim. You can not be faulted for not furnishing such documents.Such act of insurance company amounts their deficiency in services. If insurance company rejects your claim on ground of not furnishing such documents, you can approach Consumer Commission as suggested by expert T Kalaiselvan.

P. Venu
(Expert) 29 August 2023

Yes, the Insurance Company is petty flogging irrelevant issues. You may escalate the issue by approaching the Insurance Ombudsman or the Consumer Forum.
---