About Termination

Remya Raj
(Querist) 05 May 2018 This query is : Resolved

Sir,
Currently am working in Axis Securities Ltd. As Relationship officer. And after my completion of 6 month i got Non performance letter. The duration of period is April 18 to May 18. Am writing this to ask whether i get my salary and incentive of this period?. They were pushing me to resign. But if i resigned i didnt get my salary and last month incentive... What should i do know? They will terminate my on May 18. And salary is credited on month end only. Can i salary and other benefits if they terminate me?

Kumar Doab
(Expert) 05 May 2018

They should pay the dues.
Has any mention of termination and notice period made in the said letter?



Kumar Doab
(Expert) 05 May 2018

While posting such queries employee should post basic information!
What is this establishment; GOvt, private, Commercial, Industrial?
What is its nature of business say; IT, ITeS?
How many persons are employed in it?
What is your designation and nature of duties?
How many persons report to you?
Do you have any power to sanction leave/increment/appoint/terminate/appraise etc etc ?
You are in which state? Since how many months you are working? Are you under probation period or your service is confirmed in writing?

Do standing orders (model/certified) apply to establishment and your designation?
What is notice period as per appointment letter/offer letter and what was notice period tendered by you?
Was ever any stinker, memo, show cause notice on any misconduct issued to you?
Does the establishment have its appraisal system? Do you have copy of signed appraisal forms, matrix, KRA's, performance date? How was your performance?
Are you a member of employee's/trade unions?
Has the establishment issued/supplied, offer letter, appointment letter, salary slips of all months, PF number and a/c slips of all years, ESIC card, correct FnF statement, Form 16 as per correct FnF statement, acknowledgment and acceptance of notice of resignation/final resignation, acknowledgment of handover of charge, NOC/NDC……………?
You may revert to relevant points.
Name of company etc is not required so don't post names etc .


Kumar Doab
(Expert) 05 May 2018

The following is not for the querist;


IT=@PSD

all multiple fake ID's of
IT=@PSD
that have been blacklisted /shunted out
and alikes of IT=@PSD that cling on tail

will not post IT's=@PSD's

idiopathic afflictions....

that IT=@PSD posts in all such threads initiated by employees...

Guest (Expert) 05 May 2018

Could you find any relevance of the posts or any type of advice in any of the three vague posts made by Mr. Kumar Doab, a fake expert with unreal name. The posts clearly reveals about his disturbed mind.

Also, please be aware, any information sought by Mr. Kumar Doab, being not relevant to your problem, if provided by you may probably be misused by Mr. Kumar Doab as against your own interest.



Dr J C Vashista
(Expert) 06 May 2018

You are entitled for salary but not incentive, which you should claim and get.

Guest (Expert) 06 May 2018

Question of non performance letter with one month duration is not understood. It should have either been termination notice or a PIP for you. You may better clear whether you have got termination notice or a PIP to improve your performance.

However, it may be wise on your part, if you get the contents of the document examined in detail by some services laws expert.


P. Venu
(Expert) 06 May 2018

Why you are so certain that they will terminate you on May 18. The facts posted do not suggest so.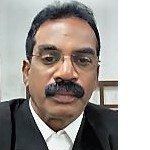 T. Kalaiselvan, Advocate
(Expert) 07 May 2018

You make it a point to not to resign the job on your own, let them terminate your service citing the reasons whatever they may rely upon.
You can fight for the amount whatever are dues to you as on the date of termination through legal process if the company is not settling the same on its own.

Guest (Expert) 07 May 2018

Similar to a resignation letter not needing mention of reason there for, a termination letter also does not need a mention of reason of termination.

---
You need to be the querist or approved LAWyersclub expert to take part in this query .