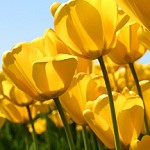 Rajeshwari Patel
(Querist) 30 August 2017 This query is : Resolved

I have below queries regarding name change. Can you please clarify same.

1. My permanent address is Ahmedabad-Gujarat. But currently I am staying in Gurgaon- Haryana.

I want to publish my permanent address in gazette notification.

- So can I prepare my affidavit from Gurgaon- Haryana (Notarised from Gurgaon) where currently I am staying(I will mention both Permanent and present address in affidavit). I have ID proofs with both addresses.
- Newspaper add needs to be given in Ahmedabad newspaper?(Ahmedabad address will be printed) or can I print Ahmedabad address in Gurgaon newspaper?-

2. My name is not completely written in my one educational certificate, Insurance and experience letter of Private company. Will those be considered valid for publishing in Gazette? Or only ID proofs name will be considered?

3. I have total 9 names variations to be published. Can I mention all of them? Or there is any limitation?