Builder not constructing society and bank emi are continue.

viswas bhatt
(Querist) 06 October 2013 This query is : Resolved

Dear sir,

Earlier i asked below query with given facts

The fact of my Case are:

1) I have booked a flat with Shreya Developwell Pvt Ltd in Oct-2007 in Ghaziabad in the society named Hindon Heights.
2) I have chosen the down payment option and deposited almost 95% of the flat value with him. For this i took loan from ING Vysya bank New Delhi.
3) The builder has not constructed the tower in which my flat is situated till date.
4) There are several cases going on against the builder. The dues are penidng from Ghaziabad Development authority,other Govt institutions.
5) The builder have mortgaged the land with banks on whihc flats are being constructed to take loan.
6) As on date the construction is fully stopped and no body is there on the site to contact.

Action i have taken:

1) I filed a case in Ghaziabad consumer court against the builder through advocate. Court has given its judgment on 13th Of April 2012 to refund the money with 18% interest. While court issued notice and advoicate also sent notices, there was no revert from Builder and the judgment was awarded exparty.
2) Now to execute court's judgement, i have again filed a case for execution of judgement and getting the refund.

My queries:

1) Since several types of dues would be pending on builder and as he is absconding how i will get the money even after court has given the judgement.

2) In case the builder does not give my money then how the amount will be recovered from him whereas several cases would be filed against him and decisions must have come accordingly. How my share of money would get refunded. Whether the land would be auctioned? who will get it auctioned?

3) if his pproperty(land ) is sold then whether i will get the money as per courts judgement in my favor or i will get some other remaining amount after getting all other dues/change settled out of the money.

4) I am really very confused as to how should i go about it and what action should i take so as to save my interest.

5) My another pain is that i am continuing paying bank Loan EMI without any hope of getting the money bank. Howe i should deal with the bank in such a situation. At least my EMIs get stopped and i case history do not get bad from bank side because i belive if i stop paying EMI,bank will make my case NPA and i will get booked under CIBIL. there after will not get loan from any bank. What should i do? How i can make the bank involve in all this?

6) My advocate has charged huge fees against consumer court decision in my favor and also for filing exection case. What is the leagal existence of consumer court's judgement. Is there any binding of this judgement on other victims. I mean whether my prioroty will be there over other victims?

I hope to get some convincing replies here and advise as to how i should go about it.

Regards,

Viswas Bhatt





viswas bhatt
(Querist) 06 October 2013

Dear Experts,

regarding the same property for whihc i have seeked your advise earlier, i want to ask following.

My case is going on in Consumer court. Consumer court gave the deceision in my favour to return the money with interest but builder was not turning up . I filed execution case on the courts order. But builder did not turn up. On this Court sent arrest warrant to the bulider. In the wake of this the builder took stay on the district court decesion and filed the appeal to Lucknow Consumer forum. I filed the reply as against the appeal and my hearing was due on some date 4 months back. On the first date he did not turn up and on second date he took further more time of two months. Now my date is in Oct-13.

My cause of worry is that i visited the builders construction site and found two notices there. One notice was that of HIgh court statiung that winding up proceedings has been started U/s 425 of companies act and official liquidator of high court has been appointed. All the assets has been taken under charge of high court.Second notice was by IDBI bank stating that auction of the property is supposed to be happened and this Notice was by Office of the Recovery officer.

Now what should i do in such circumsatnces? What would be the impact of the liquidationa and auction activity to me being a Flat owner. Moreover as my case is going on what should i do to secure my interest.?

Also My important query is that can i stop my Bank Loan EMI on this fact that the builder has been liquidated and now no contruction will be done by him and there will be no flat for which i have taken loan. How can i stop my EMIs , is there any sort of remedy for this?

Regards,

Viswas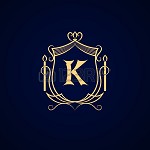 Kishor Mehta
(Expert) 07 October 2013

Sir,
I have cited the relevant provisions of the Consumer Protection Act applicable to your matter:
"The Consumer Protection Act has laid down the manner in which an order passed by a consumer courts can be executed (Section 25 of the Act). According to the Act, if any person does not comply with the order passed by the consumer forum, then the forum may order the property of the person to be attached.

If the party against whom the order is passed does not comply with the order within three months, then the forum may direct sale of the attached property and may award damages to the complainant and pay the balance, if any, to the opposite party.

The Act has also made provisions for penalties in case the order passed by the forum is not respected (Section 27 of the Act).

If the party against whom the order is passed does not comply with an order made by the Consumer forum, then such person may be punished with imprisonment or fine or both.

The limits for penalties are as under

Penalty:
Fine: (a) Minimum: Rs. 2000/-
(b) Maximum: Rs.10000/-
Imprisonment: (a) Minimum: 1 month,
(b) Maximum: 3 years"

Good Luck,
Kishor Mehta

viswas bhatt
(Querist) 07 October 2013

Thanks for your reply. Please let me know the way out by whihc i can stop my Bank loan EMI for time being and bound bank to recover the money once my case is settled. is there any case laws or instances in the histort where court has stopped the EMIs at least on moral grounds.

Rajendra K Goyal
(Expert) 07 October 2013

EMI, Bank Loan, your liability to Bank are separate from the construction and your dispute with builder. EMI are to be paid as per your agreement with Bank. Bank would start recovery process once the EMI are stopped payment.

viswas bhatt
(Querist) 07 October 2013

How bank can recover the money in this case? if i deny paying on the grounds that builder is absconding and there is no foresight of construction. Secondly i can say that if you want to recover you can get the amount selling the property.

Rajendra K Goyal
(Expert) 07 October 2013

Bank has given the money for purchasing the flat. It is public money and Bank has all right to recover it as per documents signed by you. why Bank should suffer for fault of builder or you.
You can deny payment. Bank will take legal steps and with in legal framework many remedies are available with the Bank as a lender.

It will also spoil your creditworthiness in CIBIL report.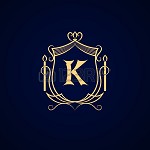 Kishor Mehta
(Expert) 07 October 2013

Sir,
I can understand your dilemma, but please note that recovery depends on the terms on which Bank has loaned you money:
Apart from forfeiting your rights on the under construction flat, Bank can also start penal and criminal proceedings against you.
It is better if you approach your Banker, inform them your difficulties and try to work out some solution.
Good Luck,
Kishor Mehta
---
You need to be the querist or approved LAWyersclub expert to take part in this query .