15 days notice, check bouncing

Querist : Anonymous (Querist) 30 August 2011 This query is : Resolved

In case of cheque bouncing, After sending the legal notice, there is a period of 15 days time for the other party to settle the matter.

Does this 15 days include holidays? or we have to leave holidays (such as Ramjan/Ganesh Chathurdhi etc) out and then count?



Adv. Satyendra kumar chauhan
(Expert) 30 August 2011

Yes it includes Holidays as well.15bdays means 15 days. Act does not speak more than this.

Querist : Anonymous (Querist) 30 August 2011

Thsnk you Sir, one more related question.

The 30 days time we have for sending legal notice, does it mean that the other party ahs to receive it within 30 days (by means of post/courier etc), or the sender has to send it within 30 days?

I am asking because postal delivery can take time especailly if the distance is more.

R.Ramachandran
(Expert) 30 August 2011

The sender has to send the notice within the prescribed time period.

ajay sethi
(Expert) 30 August 2011

i agree with mr ramchandran . it has to be sent within 30 days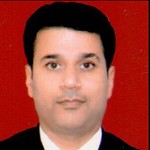 Shailesh Kr. Shah
(Expert) 30 August 2011

i am agreed with experts. Further if on 15th day is holiday, than next working day will be counted.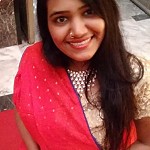 DISHA D. SHAH
(Expert) 30 August 2011

yes include holidays

prabhakar singh
(Expert) 30 August 2011

For notice to be sent by holder is ["within thirty days"] of the receipt of information by him from the bank regarding the return of the cheques as unpaid.if the thirtieth day is a holiday then next working day.THAT MEANS ANY DAY AFTER BOUNCING INFO FROM BANK BUT NOT AFTER 30th DAY.



For accused counting of 15 days begins from the day he received the notice.AND if the 15th day is a holi day then next working day.

section 25 of N I ACT governs the rule of holidays,and is reproduced below:

25. When day of maturity is a holiday-


When the day on which a promissory note or bill of exchange is at maturity is a public holiday, the instrument shall be deemed to be due on the next preceding business day.

Explanation: The Expression "Public Holiday" includes Sunday" 1[***] and any other day declared by the 2[Central Government], by notification in the Official Gazette, to be a public holiday.



Querist : Anonymous (Querist) 30 August 2011

Sir, Since the 15days starts after the accused had received the notice,

Typically what method/proof is used to say that the accused has received the notice on so and so date?

prabhakar singh
(Expert) 30 August 2011

A notice would be sent by a method which can prove that it was sent,certainly it would then not be sent by ordinary post but by a registered post with acknowledgement due or by a speed post and in both cases the date of service would be a record available with and obtainable from post office whose seal and stamping certificates are admissible in evidence with presumption of correctness in law.

Querist : Anonymous (Querist) 30 August 2011

Yes Sir, it is sent with RPT (Registered Post Tracking) so, just wanted to double check. Thank you.

Raj Kumar Makkad
(Expert) 30 August 2011

I have also similar views s of all other experts.

ashok kumar singh
(Expert) 01 September 2011

nice opinion given, by experts,
---
You need to be the querist or approved LAWyersclub expert to take part in this query .