private organisation distance learning permission

Querist : Anonymous (Querist) 02 May 2021 This query is : Resolved

Hi,

If person works in a private organisation then is it necessary to take permission for distance learning, online courses, certifications etc in India?



Advocate Bhartesh goyal
(Expert) 02 May 2021

You can't do both job and on-line distancing learning course simultaneously as physical presence in job as well as in learning distance on-line course is essential so if you want to do the on-line distance course permission from employer is must.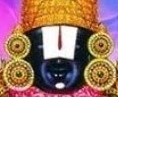 kavksatyanarayana
(Expert) 02 May 2021

Yes. Whether it is private or Government is not the subject. Permission is necessary from the employer.

Querist : Anonymous (Querist) 02 May 2021

Thanks Advocate Bhartesh and Mr Kavksatyanarayana for the reply. Would like to know what other expert suggest.

Dr J C Vashista
(Expert) 03 May 2021

Well analysed and advised, I agree with experts.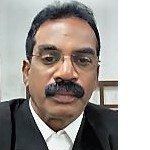 T. Kalaiselvan, Advocate
(Expert) 03 May 2021

There is no such provisions in law for the employee to obtain permission from his employer of the private company to pursue the distant education during the course of his employment. However it would always be better that he obtains a NOC from his employer for this purpose since he may become eligible for the perks and future promotions by this qualification, which may be a hindrance if the same was not obtained especially when observed by the employers as an act of irregularity by the employee.

Querist : Anonymous (Querist) 04 May 2021

Thanks Advocate Kalaiselvan for your suggestion. Would like to know other experts suggestion, as if employee ask the permission, he may get into red zone of performance and may get terminate. Below are terms from one of the private companies, is it make person to get permission mandatory?

You will devote your entire time exclusively to the business of the company and will not become directly or indirectly engaged in any other business or occupation.

You will devote your entire time to the work of the Company and will not undertake any direct indirect business or work honorary or with remuneration except with the written permission of the Management in each case. Contravention of this will lead to the termination of your service without any notice or any compensation in lieu of such notice.

You will disclose to the Company forthwith any discovery, invention, process or improvement made or discovered or created by you while in our service, and such discovery, invention, creation, process or improvement shall belong absolutely to and be the sole and absolute property of the Company, including any computer programs. If and when required to do so by the Company, you shall at the Company expense, take out or apply for the latter Patent, Licenses or other rights, privileges or protection as may be directed by us in respect of any such discovery, invention, creation, process or improvement so that the benefit thereof shall accrue to us and you will execute and do all instruments, acts, deeds and things, which may be required by us for assigning, transferring or otherwise vesting the same and all benefits arising in respect thereof in our favor or in favor of such other person persons, firms or companies, as the company may direct as the sole beneficiary thereof.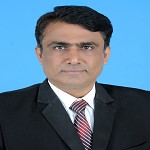 Sankaranarayanan
(Expert) 04 May 2021

Even no provisions in law, seeking permission is advisable
---