previous employer for denial of my salary

Querist : Anonymous (Querist) 31 August 2022 This query is : Resolved

Hi All ,

I am seeking for some advice on my last employment as the employer is denying for the payment of my salary.

I joined a company on a contract basis and it was one year of contract. The employer hired me in Nov2021 for on of their client (US MNC) for one year and said that the project is long enough that it will continue even after one year But suddenly in June the employer said the project is getting over with the client on June 30 th 2022 and they will try to align is with other client . They just sent the communication regarding project closure only and not mentioning other details like what should we assume after June and what if they don't align is with other clients and what about our pays until we get another client.
In my contract it was written that they will give 2 mnth of pays if they want to end the contract without any reason but they are now denying any payment.
My last working day in that company was 7th July and they are even denying my pays for the month of July.

What should I do now in this case as after many communication they are just denying for any fnf pays .

Kindly help me knowing if at all I can do something legally against my employer and get my own pays .


Thank you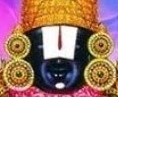 kavksatyanarayana
(Expert) 31 August 2022

You ask the reasons for not paying your pay, using RTI. Then as per their reply file a case if necessary by consulting an advocate.

Advocate Bhartesh goyal
(Expert) 01 September 2022

Issue legal notice to company and demand amount of salary as per terms and conditions of contract, if company does not comply with notice than file case against company .

Dr J C Vashista
(Expert) 02 September 2022

Well analysed, opined and advised by expert Sh. Bhartesh Goyal, I concur.

P. Venu
(Expert) 09 September 2022

Yes, you may serve the legal notice as already suggested.
---