अनुकम्पा नियुक्ति

Querist : Anonymous (Querist) 09 January 2022 This query is : Resolved

मेरे पिताजी की मृत्यु 2017 में हो गई थी। तथा मेरे पिताजी राजकीय पालिटेक्निक कालेज में थे। मृत्यु के समय मेरे दो बड़े भाई सरकारी सेवा में थे। तथा वह दोनो अलग रह रहे थे। तो विभाग मुझे अनुकम्पा नियुक्ति देने के लिए मना कर रहा है । कि आपके भाई सरकारी सेवा में है। क्या मुझे अनुकम्पा नियुक्ति मिल सकती है क्या?
राजस्थान में ।

Dr J C Vashista
(Expert) 09 January 2022

Compensatory appointment can not be claimed as a matter of right. However, it can and should be considered by the authorities.
It is misconception of the college authorities that two brothers of applicant were already in government job.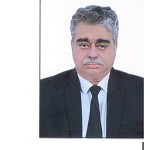 Sudhir Kumar, Advocate
(Expert) 09 January 2022

नहीं मिलेगी

Advocate Bhartesh goyal
(Expert) 09 January 2022

In my opinion you are not eligible for compensatory appointment since your two elder brothers are already in Govt service even than you should challenge order of college authorities by filling writ petition before H.C.

Querist : Anonymous (Querist) 09 January 2022

लेकिन पूर्ण रूप से इसी तरह के मामले में छतीसगढ़, बिलासपुर हाईकोर्ट ने अनुकम्पा नियुक्ति प्रदान की है । वहाँ का जजमेंट यहाँ चैलेंज किया जा सकता है क्या हाईकोर्ट में?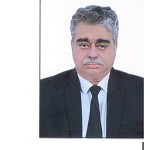 Sudhir Kumar, Advocate
(Expert) 09 January 2022

कोशिश कर सकते हो । परन्तु सरकारी निति के अनुसार जिस कर्मचारी क बच्चे नैकरी कर रहे हों उनका अनुकम्पा सेवा की पात्रता नहीं बनती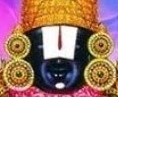 kavksatyanarayana
(Expert) 10 January 2022

In my opinion, the judgments are depended on the merits and demerits of each case. So you can cite this judgment in your application/case. But the court depends on various reasons submitted by both parties. And your brothers are government servants. So you have breadwinners. If they are separated from your family and living separately, the dependents of your father have no source of income to live then there may be a chance. But all this is done as per rules in force. So you shall consult in your father's office and try your luck. But it is tough.

P. Venu
(Expert) 12 January 2022

You may file WP. But there are so many ifs and buts.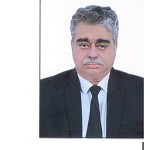 Sudhir Kumar, Advocate
(Expert) 12 January 2022

jeb men paisa phaltoo ho to dava kar do
---