Wrong mother name on 12th marksheet and leaving certificate

Querist : Anonymous (Querist) 29 September 2022 This query is : Resolved

My mother's name on HSC 12th marksheet and school leaving certificate is wrong .
But mother's name on 10th cbse marksheet is correct but on school leaving it is wrong .
Will it cause any problems further?
Also documents verification of mht cet for engineering has been started. What is my mother's name remains wrong on the marksheet and leaving. Will my documents be verified?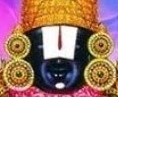 kavksatyanarayana
(Expert) 29 September 2022

Yes. But only spelling mistakes or complete name changes in HSC certificate? If spelling mistake, your mother and you shall separately obtain a Noatray Affidavit that your mother's actual name is .................................. but it was wrongly mentioned as .............................. in HSC mark sheet, otherwise notary affidavit is not sufficient and shall go to Gazette Publication.

Dr J C Vashista
(Expert) 29 September 2022

Presumably there is no major discrepancy (except some spelling) in the name of your mother.

P. Venu
(Expert) 05 October 2022

Such discrepancies are of no consequence.

Querist : Anonymous (Querist) 05 October 2022

I have obtained affidavit so is it enough?... Also correction of mother's name might take time and I don't think I have time as admission processes has been started.
---