Wrong Gotra and Caste

Querist : Anonymous (Querist) 20 January 2011 This query is : Resolved


If one spouse hides his/her actual caste and gotra from the other and give wrong information in writing then will it amount to Cruelty or not on the other spouse.

Khaleel Ahmed
(Expert) 20 January 2011

There is no cruelty if any body supress the facts of his or her caste,but it constitute misrepresentation and cheating.

Querist : Anonymous (Querist) 20 January 2011

So while filing case for divorce mentioning this fact will be of any benefit or not.


Arul Kumar
(Expert) 20 January 2011

I agree with Mr. Khaleel. This fact can be one of the grounds for filing for divorce.

Amit Minocha
(Expert) 20 January 2011

it cannot be called as cruelty but misrepresentation / cheating / concealment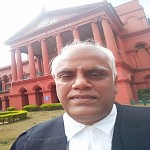 Parthasarathi Loganathan
(Expert) 20 January 2011

Is there any documentary proof to establish the fact as to which Gothra an individual belongs to? I am afraid not.

Guest (Expert) 20 January 2011

Gotras and caste system is now outdated . bride party may have also mistaken about it. Please consider the surroundings of social status of both parties and decide the matter in a democratinc way in view of legal and the constitutional provisions.

Devajyoti Barman
(Expert) 20 January 2011

This is not a round of cruelty as the same is not done after the solemnisation of marriage.

Querist : Anonymous (Querist) 21 January 2011

I just wanted suggestion as my spouse is neither ready to come back nor for Mutual Consent Divorce and they are just forcing me to file Divorce so they get maintenance and alimoney.

I am sincerely trying for re-conciliation and involved their relatives and friends also but they are adamant.

I am planning for pre-litigation mediation and if they do not turn up there then filing of divorce.

Will this wrong information about caste and gotra by them in writing is of use.

They gave me in writing that they are Baniyas but infact they are Khatiks.I have nor problem with this also as it does not make any differnce now as we have got married but they are not ready to compromise.

Guest (Expert) 22 January 2011

It is upto you whether you want to ignore or present this fact as misrepresentation. There is no direct impact of such representation although it will add a circumstance against your spouse relating to her attitude and behaviour.

Querist : Anonymous (Querist) 22 January 2011


I think it will give definitely wheigtage to prove that she is habitual lier.
---
You need to be the querist or approved LAWyersclub expert to take part in this query .