Words not to be used in sole proprietorship
Manoj Behera
(Querist) 07 February 2021 This query is : Resolved

Hope you all are having a nice day.

My question is I want to start a sole proprietorship business, so wanted to know if I can give another trade name through which I run my business? Also would like to know what all words I cannot use for my trade name?
I know that I cannot use Limited or Private Limited company as it is sole proprietorship.
Hoping to get a quick affirmative response.

Thanks and Regards,
Manoj Behera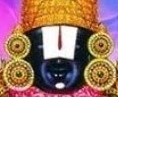 kavksatyanarayana
(Expert) 07 February 2021

The name of any State/Central Government, the names under the "Names and Emblems' act. You can proceed with a name to commence any proprietory trade. But it has to be registered under Shops & Establishment Act and under GST.

H.M.Patnaik
(Expert) 08 February 2021

Dear Mr. Manoj,
Basing on the limited info. shared with respect to your query, I opine as follows:
Over and the Expert opinion given by the previous esteemed expert while deciding the name of the proposed firm you can coin a name which mostly denotes the type of activity to be undertaken without using same / similar firm name operating in your locality so as to give a distinct identity to your business.Besides, You should apply for necessary Trade licence from Municipal authority and other suitable licence like say Drug licence or Medicine retail or Wholesale trade .For any further query,you can contact me in my email id: haramohan. patnaik@yahoo.com .

krishna mohan
(Expert) 08 February 2021

In addition to the above, you may check on the usage of similar names to avoid copy right and trade mark issues.
---