wife's share of husband's property

attenuator
(Querist) 24 September 2009 This query is : Resolved

Dear members,
I shall be greatly obliged for your kind suggestions concerning the following matter:
I have been married (arranged) for exactly 13 months now but have lived together for only 5 months (from april-aug 2009), as immediately after marriage, I had left for completion of my PhD abroad. Now for the past one month, my wife has been living with her parents after imposing all nonsense and false allegations on me. I do not know anything about their intentions but apprehend that they may file a false case if the results are not to their satisfaction. In this regard, I have a few queries:
1. Since, the property (a duplex house) is on my name, does my wife stand any chance of claiming any share after we get divorced ?
2. Is there any law wherein the dowry is returned after divorce. I ask this as there was no written agreement between both parties ?
3. Since, I am unemployed and not in a position to pay the alimony, will I be instructed by the court to somehow pay it. For your information, we do not have any children as of now ?
4. Also, as far as alimony is concerned, I would like to know how the rules change in case we have a child ?

I shall be extremely thankful if you all could help me out from this extremely unfavourable situation!riven

Sukhija
(Expert) 24 September 2009

Hi Anil
Answers 2 ur Q
1. Ur wife can claim share in ur property standing in ur name. She can ask 4 separate residence from u.
2. Her statement n statement of witnesses and documents will prove if any dowry given or taken.
3. Alimony, if u want divorce and she may agree on payment of it.
4. child may or may not b there, maintenance will increase / decrease accordingly.
Adv. Sukhija
Mumbai
crsukhija@yahoo.comriven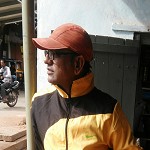 adv. rajeev ( rajoo )
(Expert) 24 September 2009

Dear
According to Hindu Law Wife cannot claim share in the husband's property during his life time.
for other question I agree with Sukhijariven

Raj Kumar Makkad
(Expert) 24 September 2009

Though no share in the house can be claimed as ownership after the divorce but as per protection of Women from Domestic Violence Act, the residential accomodation at par with the status of the husband can be claimed. There is no specific law vide which dowry articles under divorce proceedings are returned, however, in criminal case filed under section 406 IPC, police can recover all istridhan including the articles of dowry from the husband and the same can be got on sapurdari from concerned court. If you seek divorce then be prepared to pay permanent alimony. Had you any child, the position would not have changed qua alimony.riven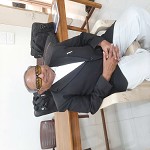 Adinath@Avinash Patil
(Expert) 24 September 2009

According Hindu law wife can't ask her share in husbands prprty during his life.riven

Bhumik Dave
(Expert) 26 September 2009

No. She does.nt claim on ur properties bt i fully agreed with Mr. Raj.

attenuator
(Querist) 28 September 2009

Dear members,
thank you all for your timely and valuable suggestions. these would definitely help me in improving my matrimonial life.
---
You need to be the querist or approved LAWyersclub expert to take part in this query .