Wife fooled and cheated me - please help

Nitin
(Querist) 08 October 2014 This query is : Resolved

Hello Have read your blog and now regain my lost faith in God and judiciary system I am a helpless father whose 3 years old kid has been snatched by the girls family and they are not letting me to meet the child nor they are taking any legal action. To start with, my marriage happened 4 year back. Before marriage, I categorically asked girl whether she has any past relation or not or whether she is doing marriage by force or not. She told me that she is a good girl and never in life had a relation I agreed to her. However, in the meantime they did my inquiry and found to be a good match in me. She was after me to get married to her and did all sort of emotional things. I agreed to her. Later after marriage when she was pregnant, she ran from home and get the abortion. Her family members came to me and said that she wants divorce. I was worried that with 1 month, how can one ask for divorce as we did nothing wrong to her. Then I went to her home and requested them to let me take her back, but back at the mind I was really tense that nothing was there and she took a big step, so something is wrong I started seeing her activities and seen her phone and all. Everyday, she was calling and messaging same three people. When I told her that I came to know, she got petrified and disclosed all her physical relations with 7 persons and she was in contact with them after marriage. I came to know that at the time of abortion she met one of the guys. Further, I asked that when 1 out of 7 , with whom she was more attached was married with 3 year old daughter, why she was in relation with her. was your family ok to get you married with that guy She said that plan was to first make parent agree to that or if not, I will marry someone and get the divorce from him and then get to marry him. She had even attempted suicide as that guy also came to know that she is having relations with her. Now they are good friends I told her that am disclosing everyone. She begged to me, started crying and said please accept me and I will not prove you wrong. Keep me as a servant. She even said lets plan baby and everything would be on track I agreed to her After birth of child, she started playing blame games and said I will take the child from you or kill the child. I was helpless and did nothing. Now 4 months back, she ran away from home to her family. She gave me threat that she will suicide in front of family members, then I said that she had already attempted suicide. and in relation with 7 people to her father. Her father said what can you do, she will be with 7 people. Then I said why you ruined my life After that there is no talks, and they have kid with them and are not allowing me to meet the kid. WHen I Call them or message them they don't respond and then she responded once that u can meet kid but you cant take him along with you for a day. But when I went to take the kid, she again didt reply and I came back empty handed. Please suggest the way forward

When after her begging and saying that she will be loyal to me, she will not do anything wrong n all, I was convinced and we planned baby. She even told me to take away cell phone and everything from me and keep me as a servant. But my upbringing was not like that, I gave her everything but kept a watch on her. In beginning, she was obeying me but once sheconceived again and till delivery, she had brawling with me on small small issues, but didn't threatened me. After the birth of child, she started threatening me, as I love my kid very much. I was so close close to my kid, that I cant listen anything about him. She was gauging everything. My baby was limp at the time of birth, and I had suffered a lot initially after birth of my baby. Even someone said that he might be suffering from cancer and I was so very upset. But later on, it was diagnosed that it was hamengeoma on head. My mother and I took excessive care of my baby. Till that time she started taking advantage and in regular intervals started showing her colours, but I was quite because of my baby One important thing I would like to share here is that, she was jobeless for 3 and half years after marriage. I gave her every possible support, though I lived the life of beggar, as I was fulfilling her demands. By lot of efforts, she got the job 4 months back. That was the turning point, the day she joined her job, she completely changed. With the help of family members, she decided to leave the house within a month of getting a job She did this so that I should come to her, beg her and she can now dictate. She kept this in her mind to take revenge from me. I called lot of times to her and family, but they are taking advantage and not doing anything. They are silent and the girl is enjoying with the kid. One more thing, her Bhabhi had played main role. She brainwashed her to take revenge, as she is jealous of me. They know that me and my mom, had done all possible thing for child and we cant live without kid. They said that they would give me mutual papers when she left the house, but now its been more than 4 months that no activity has taken place from there side. She even threatened me that if you will call me, I will commit suicide and I have done this in past also. I am talking to you because to get rid of you. Now my problem is that I have no clue whether she is in touch with those guys, or new guy has come into her life. What should I do, shall I do policing of her, keep an eye on her moments Please suggest me way forward. I have lot of expectation from you guys


Nitin
(Querist) 08 October 2014

How can I take my kid from her. they first proposed for mutual papers with 2 days child custody to me. Now they have backout and not allowing me to meet my kid

If I can prove that she is meeting the guys, can I get full custody. Can this be done post signing mutual divorce?

Am really getting frustrated , as its been more than 4 months that my child is away from me and have not seen him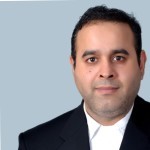 Kapil Chandna
(Expert) 09 October 2014

Dear,

Tell me whether you want to live with her or dissolve the marraige?

Next is you need to file child custody petition mentioning whole picture, and I think u will get the child back, bcoz she is not worth keeping the child in the welfare of the child.

Adv kapil chandna, 9899011450

Rajendra K Goyal
(Expert) 09 October 2014

Consult a local lawyer and proceed. You have to wait and cases in court take time. Prey court for interim visitation rights.

ajay sethi
(Expert) 09 October 2014

be brief and to the point . file for divorce by mutual consent . ask for custody of child

Nitin
(Querist) 09 October 2014

Kapil Chandna

I accepted her after all that things, only because she begged me and the baby was planned solely so that she would be loyal to me and my family, as per her wish

Am only concerned about my baby (3 years old). As I sincerely believe that best welfare for our baby would be to stay with both parents, to move in the society. Though I am still ready for patch up, But the gal and her family is adamant for separation

But they are simply quite and not contacting us nor responding. Its been now 3 months that have not met my son.

If they are not ready for patch up, then I want the primary custody of the child basis that she fooled me and planned for the baby. I trusted her and accepted and planned baby.

But now she is acting smart

Now I even don't know whether she is meeting those guys or in relation with new. But my contention is that baby was planned for she being loyal whole life and now down the line she is acting smart.
So can I get primary custody of child before we file for mutual divorce

One more question that if I take my child by force, Can police arrest me for that?

Nitin
(Querist) 09 October 2014

Ajay Sethi

I can file for mutual divorce only when they are contactable. They are not responding to us nor they are contacting

Further, can I get primary custody of child as there is no fault of me. She is actually taking revenge from me on the pretext of child.

Have all the proofs with when I caught her chatting, messaging and meeting those guys after marriage
Plus her acknowledgement that she had physical relation before marriage and that she wants to live with me whole life and plan baby with me

Further, I have recordings with me of her that she would live with me and she know came to know that those guys took advantage of him

Please suggest way forward


V R SHROFF
(Expert) 09 October 2014

Too long to read.........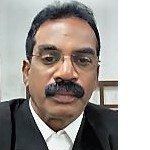 T. Kalaiselvan, Advocate
(Expert) 14 October 2014

Be brief in your query. Consult a local lawyer and take his advise on further proceedings.
---
You need to be the querist or approved LAWyersclub expert to take part in this query .