Whether widow can claim property of her father in law

Advocate Ravinder
(Querist) 24 September 2013 This query is : Resolved

My friend Mrs. Swathi had married to one person aged about 35 yrs in the year 2005 who is also Hindu. He died in road accident. She got accident compensation. The deceased has one unmarried brother. Mrs. Swathi has begotten one female child from the wedlock of deceased husband. My friend father in law has got some self acquired properties. Now Mrs. Swathi with her daughter living in her mother's House. She asked her father in law to allot the share of his husband share to her and to her daughter. Her father in law did not want to distribute the properties during his life time and suggested to take the properties on his death as per succession. Having waiting for a long time, now Swathi wants to re-marry some other person. Ofcourse, her inlaws are also given their consent. Now my queries are as follows:

Q1. Whether, swathi is entitled for the share of his husband as per law (In case she does not remarry).

Q2. In case she re-marries, whether she can claim her deceased husband share, on the death of her father in law, as per succession.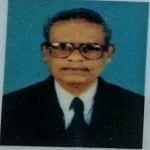 Isaac Gabriel
(Expert) 24 September 2013

1.Yes

2.The daughter's share alone will devolve on her.

Ms.Nirmala P.Rao
(Expert) 25 September 2013

Dear Client,

If she doesn't get remarried her husband's undivided share would devolve on her and her daughter equally. If she remarries, her daughter alone would succeed to her late 1st husband's/father's share in the Jt Family property.

Ms.Nirmala P.Rao
Legal Expert

malipeddi jaggarao
(Expert) 25 September 2013

I fully agree with Ms.Nimala. Nothing to add. But what would you do with your daughter if you prefer to re-marry? She must be minor and you can not leave her alone. The prospective partner might not be willing take the responsibility of your daughter. In such case you have to leave her either at your parents house or parents-in-law house. It is always preferred to leave her at her father's home. If you can make this arrangement, there is no problem.

Rajendra K Goyal
(Expert) 25 September 2013

Well advised by the experts, nothing more to add.

Advocate Ravinder
(Querist) 25 September 2013

Swathi's in laws are not willing to keep her daughter with them. Likewise, the present husband's family are also not willing to keep the daughter with them. Swathi.s mother is ready to foster the daughter for ever. Now the daughter is aged about 6 years. Thus, the problem of daughter's welfare is solved.
---
You need to be the querist or approved LAWyersclub expert to take part in this query .