Whether registration of a property is valid

Querist : Anonymous (Querist) 05 May 2021 This query is : Resolved

In a sub registrar office a registration made some yrs back. a party sold a house property to a Pvt person. Stamp vendor issued non judicial stamp paper without machine numbered in various denomination 9 nos. worth abt Rs. 95000. But allotted hand written sl no. Sale value Rs. 15 lacs. in another stamp paper found machine numbered sl. No. It was issued by another vendor. Pl tell unnumbered stamp papers r valid or not. Can I take legal action on him.Buyer is also disturbing my house border often. No piece of mind. Pl advice the steps to be taken.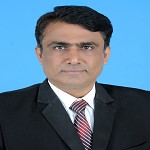 Sankaranarayanan
(Expert) 05 May 2021

What is your query? action against whom? you pointed it written by hand and another line you said unnumbered. please clarify it clearly. What issue you face now? what is the connection between border problem and registration with hand written serial number and machine made serial number?

Hemant Agarwal
(Expert) 05 May 2021

1. Unclear Vague query.

Keep Smiling .... Hemant Agarwal
VISIT: www.chshelpforum.com

Pradipta Nath
(Expert) 05 May 2021

Hand written is also valid.

Querist : Anonymous (Querist) 05 May 2021

In every paper machine number will be given by treasury. Vendor will assign separate no. wt he sale.

Asgher Mahdi
(Expert) 05 May 2021

Old registration whether in a fake/handwritten note over the stamp paper by the vendor is considered to be valid after the stamp paper racket came into light. Now, the question is handwritten page number were the practice at that time when its is authenticated by valid signature from the authority is fine and OK. You cannot bring suit against the Registrar Office in our instant case and even against the seller as your duty to check while purchase.

J K Agrawal
(Expert) 05 May 2021

to check stamp papers and its validity is upon the registrar and not upon you. Once a document is registered, it is valid. Do not worry.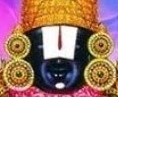 kavksatyanarayana
(Expert) 05 May 2021

Some years back story you are telling. At that time only hand-written endorsement was being made by the Private stamp vendors and the Treasury Authorities sell the stamps then it will have the serial number. And what is your query against the stamp vendor or buyer at that time? Don't put vague queries and waste the time of members of the Forum. if you have ground to make a complaint against in the PS concerned by consulting a local advocate the buyer who is often disturbing you.

Dr J C Vashista
(Expert) 06 May 2021

Hypothetical and vague facts and query.
No un-numbered/ invalid / illegal stamp paper shall be accepted by Sub-registrar.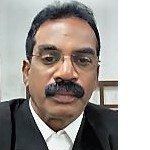 T. Kalaiselvan, Advocate
(Expert) 06 May 2021

The Serial numbers written by hand without being printed by machine at that time is valid, since it is considered as valid the registrar had permitted the document to be registered following the procedures of law.
So if at all you are aggrieved by the person who is torturing you, then you may look for any other reason to avenge him and not by this useless and worthless issue.
---