Want to know when court fees becomes payable

Querist : Anonymous (Querist) 30 August 2021 This query is : Resolved

In Tamilnadu, my wife is applying for succession certificate for her father's Bank deposits.

We wish to know Whether 3% Court fees becomes payable along with application for succession certificate or it can be paid when certificate is issued.

Our advocate says per amended Tamil Nadu Court fees act 2018, Court fees needs to be paid along with petition.

As amount is substantial, around Rs 25000/-, me being in a tight finance situation now, I am seeking your valuable information to see if I can gain some time.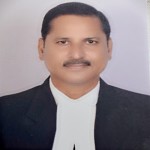 laxmi kant joshi
(Expert) 30 August 2021

court fees becomes payable as and when you file the petition before the court .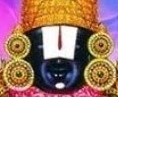 kavksatyanarayana
(Expert) 30 August 2021

To my best, the court fee payable is at Rs.3% on the amount.

Dr J C Vashista
(Expert) 31 August 2021

Court fees and stamp duty are two different connotations / heads of charges, which are (both) State subject.
However, court fees is deposited with the petition, which is nominal (Rs. 2/-) in Delhi, check in your State.
Stamp duty @ 4% (in Delhi) of the instrument is to be deposited in the form of stamp paper at the time of grant of succession certificate.

Advocate Bhartesh goyal
(Expert) 31 August 2021

Yes in Rajasthan 3% stamp duty on succession certificate is payable at the time of issuing certificate. SHIRISH PAWAR, 7738990900
(Expert) 02 September 2021

Hello,

In succession certificate application stamp duty has to be paid after passing of order and at the time of issuing succession certificate. Ask clarification from your advocate. In Maharashtra, court fees are not required to be paid/attach at the time of filing of succession petition.
---