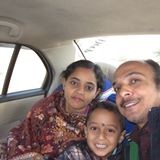 Ayan
(Querist) 18 May 2023 This query is : Resolved

A person (A) got around 100 Bight property from his father by a partition deed in 1953.
The person died in 1972 (A) leaving behind 1 son(B) and 5 daughter (C).
The son(B) sell, gift all the 100 bight between 1980 to 2006 hiding the fact he have 5 daughter.
Some property have been re- transferred.
I am son of one of the daughter , I want to claim my grand father(A) property.
I have filed case in District court, Now the son(B) has procured a will which was registered in 1962
and showing some signature that all 5 daughter has stated "no demand".The daughter signature was
made at home not in registry office.The will was not probated.The property is in west Bengal.Nither the will
verified by any government authority.

My question is
1)In west Bengal , unprotected registers will is considerable in court ?
2)My grandmother signature is mismatching in my and family member eyes , can we take step if the signature
is false ?
3)Can a person transfer a property without probate of will in west Bengal ?
4)Ancestral property can be willed to son only while there is 5 daughter ?