Trust into private company

Hartmut Paul Balke
(Querist) 24 March 2022 This query is : Resolved

Can a public charitable trust be converted into a private company?
Can the trustees become directors in that private company?
Who is the owner of the trust's properties? Is it with the private company or remains with (leftover from) the trust?

Adv Shailendra Deshpande
(Expert) 24 March 2022

Every State makes it own Trust Act. Hence, you need to check with your State enactment. At least under Bombay Public Trust Act, there is no such provision to convert charitable trust to pvt. ltd. company.

Dr J C Vashista
(Expert) 25 March 2022

Prima facie it is an examination hall question paper, what are the facts vis-a-vis your locus ?

Hartmut Paul Balke
(Querist) 25 March 2022

Thanks for reply. The trusts in question are Neo Sannyas Foundation and Osho International Foundation, both registered in Mumbai. In 2012 both were made Private Limited. Directors are the trustees from the trusts. Names are not changed and everybody assumes the trusts are still existent. Complaints are filed with the Charity Commissioner who is dealing the matters. Now they want to sell some of their properties and received already 50 crore Rs. What's going on?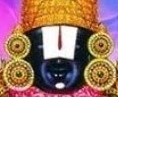 kavksatyanarayana
(Expert) 29 March 2022

If you are in Mumbai, and if you are interested, file a case in the interest of natural justice on behalf of the people of Maharashtra against that Trust which was converted as Pvt.Ltd. as told by you.

P. Venu
(Expert) 14 April 2022

You may enquire from the Charity Commissioner whether such conversion has taken place with the express knowledge and approval of the competent authority under the Bombay Public Trust Act, 1950.
---