Tractor hp diff. bet. claimed by co. & as per rto

Querist : Anonymous (Querist) 19 January 2022 This query is : Resolved

We are a dealer of tractor company for the first time in our state. As per their brochures, their website and other advertisement tractor hp of a model is 45. But after registration with RTO hp was mentioned as 39 in their records. Whether company has misled the farmers and dealers with this. Farmer has approached Consumer Forum against dealer only. Only after registration dealer came to know about this difference.Who is responsible for this difference.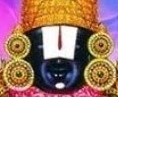 kavksatyanarayana
(Expert) 19 January 2022

The dealer is responsible as without knowing all the details, how can he get the dealership? The tractor company is also responsible.

Querist : Anonymous (Querist) 19 January 2022

Tractor details uploaded to VAHAN portal by company is not available to dealer before hand. Only after delivery of tractor they will upload chassis no. To VAHAN and then only temporary registration is done by rto. We are first time dealer.

P. Venu
(Expert) 19 January 2022

Yes, the tractor company is equally responsible. It could be defence that the company ha misled you, but not that you are a first time dealer.

Advocate Bhartesh goyal
(Expert) 20 January 2022

Company is necessary party in complaint and complainant has not impleaded company as party in complaint so complaint is bad for non joinder of company and deserves to be dismissed.

Querist : Anonymous (Querist) 20 January 2022

Thank you very much gentlemen..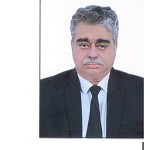 Sudhir Kumar, Advocate

(Expert) 21 January 2022

you can pray for implemented of company.
---