Termination from job in psu bank

Querist : Anonymous (Querist) 22 September 2023 This query is : Resolved

Hi HiHiHi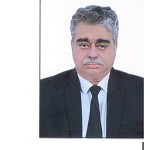 Sudhir Kumar, Advocate
(Expert) 22 September 2023

1. Is the audio file can take as a strong evidence which leads to the termination of my Uncle because the higher and sensitive names are involved in the conversation?

YET IT IS SUFFECIENT EVIDENT FOR THROWONG HIM OUT OF JOB NOT BY TEMRINATION ( WHERE HE CAN AGAIN GET GOVT JOB) BUT FOR DISMISSAL FROM SERVICE (ABN ON FUTURE JOB IN OGVT SECTOR)

THIS IS ALSO AN EVIDENCE WHICH IS SUFFICIENT FOR HIS INPRISONMENT

2. because my Uncle is in hyper-tension and medically not stable so is it safe give answers in writing now.

NOT KNOWN UNDER WHICH CONTEXT YOU ARE ASKING THIS.

3. If termination may happened then what the next step we should take.

HE CAN GO TO COURT. BEFORE ANY PUNISHMENT THERE WILL BE DEAPRTMENTAL INQUIRY WHERE HE HAS TO BE PRESENT AND HE HAS A RIGHT TO CALL ANY SERVICE / RETIRED GOVT/PSU OFFICIAL (OR AS LAID DOWN IN BANK CDA RULES) FOR HIS DEFENCE TO ACT AS "DEFENCE ASSISTANT"

IN THAT INQUIRY THE COMPLAINANT WILL ALSO BE CROSS-EXAMINED BY YOUR UNCLE (OR HIS DEFENCE ASSTT )

IF DISMISSED HE CAN AVAIL APPELLLATE AND JUDICIAL REMEDY.

And he has recorded the audio of this conversation and complained about it even though nothing like this happened,

THE FACT IS THAT HE HAS DEMANDED BRIBE ON BAHALF OF HIGHER OFFICER

neither is he in direct touch with the MD, nor does the MD know about it,

PREVENTION OF CURRUPTION ACT HAS PROVISION TO HANDLE SUCH CASES WHERE A PERSON, EVEN IF NOT PUBLIC SERVANT (YOU UNCLE IS PUBLIC SERVANT) DEMANDS GRATIFICATION ON BELHALF OF PUBLIC SERVANT. WHICH CAN EVEN LEAD TO INPRISONMENT

nor is there any transaction of money,

DOES NOT MATTER. EVEN DEMAND IS PUNISHABLE. AS EMPLOYEE IT IS LACK OF INTEGRITY

AND

AS A PUBLIC SERVANT IT IS AN OFFENCE WHICH CAN LEAD TO JAIL.

all these things are just talk like we are gossiping with friend.

IT IS HARD TO BELIEVE SUCH THINGS TO BE GOSSIP. WHY THE PERSON CONTACTED YOUR UNCLE (LEAVING BEHIND ENTIRE) HEIRARCHY. CIRCUMSTANCES EVIDENCE INDICATES THAT IN MOST PROBABILITY HE HAD BEEN A BRIBE CONDUIT AND MD DISSOCIATED WHEN THE PROJECT BACKFIRED. CIRCUMSTANTIAL EVIDENCE IS SUFFICIENT TO PROVE CHARGE IN DEPARTMENTAL PROCEEDINGS.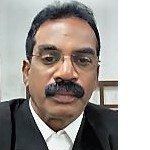 T. Kalaiselvan, Advocate
(Expert) 22 September 2023

The audio evidence is not admissible as primary evidence in court of law, however the disciplinary inquiry will not go by strict proof as followed in the civil court, hence it is the discretion of the competent authority in the result.
If termination is the result then he can approach appropriate legal forum or the high court with a writ petition seeking direction to the management to set aside the termination orders.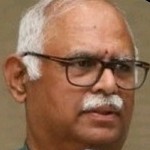 SIVARAMAPRASAD KAPPAGANTU
(Expert) 22 September 2023

At the outset, I wish to inform that Your Uncle should not have talked like that about the Bank's MD.

Normally Charge Sheeting the Employee is not automatically followed with suspension excepting in serious cases. May be the Bank concerned considered this as a serious case and so they suspended him. The only evidence is an audio recording purported to have been recorded while your uncle was making some boasting/loose remarks alleging that MD shall do some favor taking some bribe and he could arrange the same duly taking part of such amount. This amounts to inducing a person to give bribe and cheating also because your Uncle in fact does not even know the MD. I am of the view that the recording cannot be used against him in the final hearing before the Inquiry Authority. However, while such conversation was going on, any other collegues heard the conversation and give witness as such, matter may be difficult. In PSU Banks usually, the investigation is conducted which is followed by an Inquiry Proceeding where the CSE is given opportunity to defend himself with the help of a Defense Representative. Ultimately, everything depends upon the reputation of the Charge Sheeted Employee so far, the Inquiry Authority before whom the case is presented and his recommendations based on which finally the punishment is prescribed by the Disciplinary Authority. In my view, if the case is properly presented terming your Uncle's utterances as loose talk, which need to be regretted in writing, your Uncle may be let off with a warning not to make such loose comments henceforth. This is provided the reputation of your Uncle is good and there were no bribery allegations earlier against him.

The process itself has already punished him.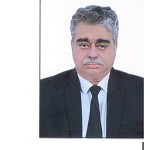 Sudhir Kumar, Advocate
(Expert) 23 September 2023

As far as departmental inquiry the recording is an evidence with testimony of the person who recorded the same. you uncle has to engage a service/retired govt/PSU employee (or as provided under Bank CDA Rules) to defend his case. If the witness fails to sustain cross-examination in Inquiry (by rep of your uncle) then there can be some hope.

Bank is at liberty to give or not to give the case for prosecution. Such process will also involve testimony of MD. However with testimony of the person who recorded the case the evidence is likely to be relied upon even by court.

Since you (not your uncle) is asking this query, it appears he has not understood gravity of the case.

P. Venu
(Expert) 29 September 2023

The queriest has since deleted the post.
---