Tenant residential address as registered office

Querist : Anonymous (Querist) 17 February 2022 This query is : Resolved

Our tenant is using his residential address of our whole bungalow as registered office on various sites like creditwatch,companyvakil,zaubacorp.com

He is tenant since 1940 when his great grandfather came
Not listening to remove our Bungalow name as registered office
He says that's his residential address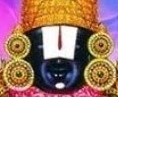 kavksatyanarayana
(Expert) 17 February 2022

Yes. It is his residence address till he vacates the house.

Advocate Bhartesh goyal
(Expert) 18 February 2022

Premises was let out for residential purpose but is being used by tenant for commercial purposes which is evident from the sites referred by you so issue notice to tenant and ask him to vacate the premises on ground of change of use.

Dr J C Vashista
(Expert) 19 February 2022

He is a tenant and entitled to use the premises as his residential address as his grandfather (followed by father and self) has taken possession of demised premises, which can not be restrained / stopped.
---