Tamil Nadu Electricity Board Losses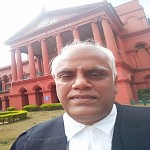 Parthasarathi Loganathan
(Querist) 10 April 2010 This query is : Resolved

It is reported that TNEB has suffered losses to the extent of several thousand crores. TN Government has proposed to tax the consumers by resorting to tariff hikes. Experts to reply to the following:

(a) Are there any legal measures to check and arrest mis-use of electricity like consumption of account of hoarding, advertisements, hoardings, political banners, etc.

(b) Are there any legal measures to check the mismanagement of Board on account of late putting off the street lights in the morning (even after sun rise) leading to wastage of electricity?

(c) Can the courts intervene and take suo moto action to check the above factors?

(d) Are there any legal remedies left to the public to seek responsibility and accountability on the affairs of the TNEB which is suffering from huge losses despite its monopoly in the state?

Please advise.

mahendrakumar
(Expert) 11 April 2010

I suggest raising an RTI with SPIO of TNEB covering above apprehensions and asking additional questions like various procedures adopted by TNEB to ensure that unneceesary wastage of electricity in the distribution channel and accountability of various authorities of TNEB for the same etc.

RTI can do wonders in many fields.

for getting better results,try to organise rti from different persons simltaneously on the same subject.

B.B.R.Goud.
(Expert) 11 April 2010

one can approach the competent authority under RTI and with that valid information one can institute the case in any court of its original jurisdiction.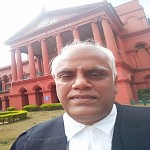 Parthasarathi Loganathan
(Querist) 11 April 2010

RTI is a total failure in the exposure of correct facts as the provisions are weak and supportive only to the Public authorities. I have documentary proof to support this statement. I have tried to expose the irregularities in the publication of exam results of a reputed national university. In all the RTI applications, PIO simply takes more than 100 days to give a reply irrelevant to the subject or divert from the main issue referring as "Your application dated 10.09.2009 is received today on 11.04.2010" like that.... Public accountability has become a distant dream in the country. We can afford to spend and waste a lot of electricity for floodlit cricket matches, glorification of statues of politicians, business publicity, illegal hoardings, unauthorized advertisements, erection of tubelights in the medians to satisfy the elites, etc at the expense of public exchequer and then put the burden on the shoulders of Tax payers and consumers. I appeal only courts should intervene and take suo moto action to arrest such pilferage of invaluable electricity. Power is not only meant for Powerful people to misuse. That is my prayer. Let our learned brothers support this cause.

mahendrakumar
(Expert) 12 April 2010

Please do not make a general statement like "RTI is a total failure"

Within the frame work of rti,you can go for first appeal after 30 days,again second appeal with SIC/CIC. I do agree that always things do not get settled as fast as we think.

Now going to the usual legal routes. Here also,there is inordinate delay in getting the remedies.

"justice delayed is justice denied"

in fact how many gets justice in time in our country?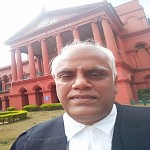 Parthasarathi Loganathan
(Querist) 12 April 2010

As I quoted earlier such time frame prescribed by the RTI Act is comfortably evaded on some pretext or other defeating the true spirit of the enactment. Even appeals are fruitless and never yield the desired results. I can quote number of instances based on my experience. Only solution is, Courts must intervene and take suo moto action on any issues which are detrimental to public interests at large.
---
You need to be the querist or approved LAWyersclub expert to take part in this query .