Talthi is lingring in updating the record of farm land

Pramod
(Querist) 26 November 2022 This query is : Resolved

Dear Seniors,

My father has purchased farmland of 0.38 Acres in a village 8 km away from Solapur City in Maharashtra. This land is situated in our resident village.
My father has a habit to take the 7/12 Utara when he used to visit our village.
Once in the year 2015, I had taken 7/12 Extract from the Land Record website in which my father's name was featured.(Hard copy in the form of printout is available)
Now some portion of the land owned by my father is coming under the Government Highway project.
When I checked 7/12 Extract online the record is missing on the website.
On visiting the Talathi he said the prior Talthi has done a mistake and he would have forgotten to update your name.
To update the name again he has asked for all documents of the purchase agreement. My father has given all the purchase agreements and took all records from the land revenue office.
In spite of giving all details, Talathi and his upper officer Circle officer are lingering on the update for last 3 months.
Now they are asking for the 7/12 record of the year 1984.
This is harassment of my father. He is going and meeting again and again with talathi and circle officers at the age of 70 years. He has to travel from Mumbai to Solapur frequently.

My queries are:
How we can make these people act immediately.
Can they ask 7/12 record of the year 1984 because my father has purchased the land in the year 1987-88.
Where to file the complaint?
Is there any legal remedy available?
Which are the laws applicable to get remedy?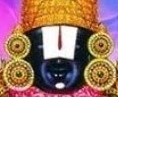 kavksatyanarayana
(Expert) 26 November 2022

You shall submit a detailed report to the District Collector by acknowledgment due. If there is a District Collector's grievance day every week, your father shall give a petition there and the grievance cell will provide him with acknowledgment also.

Dr J C Vashista
(Expert) 27 November 2022

What is the meaning of terminology used as "Talathi"?

P. Venu
(Expert) 27 November 2022

Talathi is the Village Officer in Maharashtra (and, to my understanding, Gujarat ) as well.

Your father can take up the matter with the higher authorities.

Pramod
(Querist) 04 December 2022

Thank you All for sparing your valuable time
---