Survey of the land

Krishnaiah Krishnsiah
(Querist) 16 August 2022 This query is : Resolved

Dear experts,
I applied for survey of my land by paying the requisite fee long back but neither the surveyer nor tahsildar RESPONDING to survey for which complained to the district collector and he directed the tahsildar to conduct the survey but surprisingly the tahsildar send a letter stating that we are not able find the tippons for fixing the boundaries and demarcation and you better to appeal the joint director of survey after paying the requisite fee for survey after one year.
Advice me on that can we file suit in the court of law or better to file a writ in the high court for direction to survey the land.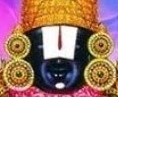 kavksatyanarayana
(Expert) 16 August 2022

Not necessary. As advised by the Tahsildar, you may file a petition to the Commissioner/Director of Survey and Settlements of your state by enclosing all the references.

P. Venu
(Expert) 18 August 2022

If the authority continues to be recalcitrant, you may approach the High Court and seek appropriate directions.

Dr J C Vashista
(Expert) 19 August 2022

@ Krishanaiah Krishnsiah,
As observed from your profile you have frequently posted various types of queries, some of them are:
asked a query in Experts Survey of the land
asked a query in Experts Is it necessary to serve the notice on the exparte.
asked a query in Experts Company or bank transfer to others.
asked a query in Experts Speedy disposal of civil matters
asked a query in Experts Exparte evidence
asked a query in Experts Cancelation of multiple registration
asked a query in Experts Injunction suit
More

Read more at: https://www.lawyersclubindia.com/profile.asp?member_id=782190

What is your actual problem / dispute ????????
---