Suit for specific performance/declaration

Adv.Vishal Anil Vyavahare
(Querist) 30 March 2014 This query is : Resolved

Hi Sir,
My clients father has made an agreement for sale in 1974 of agricultural land which needs permission of collector under prevention of fragmentation and consolidation Act of Maharashtra. And since 1974 possession of that land is with my client and also paid the full consideration amount.My client has approach him(seller) various times for sought the permission of the Collector and complete the Sale but he was avoided to did the same. He has passed away in dec.2013 after that names of his legal heirs has been entered in the 7/12 extract in Jan. 2014. But Crop Inspection is bearing my clients name as my client is cultivating the land since 1974.

So can i file a suit for specific performance to complete the sale deed by getting the permission of Collector?

Is there any issue regarding limitation as my clients were always ready and willing to complete the transaction as whole amount was paid at the time of agreement to sale? as it is responsibility of seller to sought the permission of Collector and complete the transaction.

If issue of limitation is arise, Can i file the Suit for Declaration for ownership by virtue of Adverse Possession. as my clients having uninterrupted possession from more than 12 years ( i.e. from 1974).

Please suggest with proper provisions and case Laws.

Thanks and regards,

Vishal A. Vyavahare

Advocate. Mob 09371821992.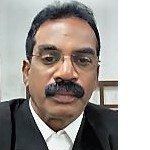 T. Kalaiselvan, Advocate
(Expert) 31 March 2014

In my opinion, a suit for specific performance at this belated stage may not be maintainable especially in the event of there is no evidence by you client for having indicated his ready and willingness to perform his part of contract and requesting the other party to perform his part of contract within the time limit as envisaged in the provisions of law. Though it is a fact that the full consideration amount has been paid to the vendor long back, is there any evidence for that payment?, since the cultivation record, i.e., local revenue records of the agricultural activities of this landed property is on the name of your clients, it can be treated as a lease agreement only and not as a sale agreement, therefore the sustainability of law fro perfecting the title by adverse possession is also doubtful, thus, in my opinion, an amicable settlement with peace process and compromises may be useful to solve the issue in your client's paper or see what else is the best option available.

Biswanath Roy
(Expert) 08 April 2014

In your case it appears that three ingredients of Sale namely, (1). Agreement for Sale of the property,(2)Payment of valuable consideration in full,(3)Transfer of property from one chattel to another chattel were completed. So you can file a Declaratory Suit in the civil court of jurisdiction praying declaration that the sale of the property was completed and your client is the lawful owner of the property with a direction upon the vendor or his legal heirs to execute a sale deed in favour of your client.

arunprakaash.m.
(Expert) 26 August 2014

Whether agreement for sale is registered or unregistered?
---
You need to be the querist or approved LAWyersclub expert to take part in this query .