Soliciting legal advice

vrsubbu
(Querist) 25 December 2008 This query is : Resolved

I performed an arranged marriage of my daughter in India in Aug 2007 with an Indian settled in America. When the marriage talks started in Dec 2005, we were told by his parents that he has done his engineering in the US and holds a B.S. in computer science and that he holds a Green Card and will be getting his citizenship shortly. We got this marriage registered in India under Hindu Marriage Act in Sep 2007.

After a few months into the marriage, we found out the following:
1) He was already married in the US to a US citizen (US born to US parents) in Oct 2000.
2) He got his green card (2004) and US citizenship (2006) through this marriage to US wife.
3) He filed for divorce of his US wife in 2005 after applying for his citizenship.
4) He is a college drop out and is not a graduate

Even before getting the divorce, his parents started the process of getting him married to my daughter, back in Dec 2005. None of the points above were revealed to us during the marriage talks. Neither he nor his parents revealed any of the truth even after the marriage until we found out the above facts. On questioning, he and his parents said the first marriage was only to accquire US citizenship. Now allthough he is a US citizen he says he cannot sponsor my daughter till Aug 2009 as the US lawyers have advised him to complete 5yrs after getting green card via marriage (2004-2009).

My daughter and my family feel cheated and going through extreme mental agony. We are contemplating legal action against him and his parents for inducing us to perform this marriage through concealment of facts.
For the pain and trauma that my daughter and my family has been experiencing for past several months, we want to see these cheaters punished and not just get a legal seperation. I sincerely request you to advise me how to proceed in this matter.

Sincerely,
VR Subbu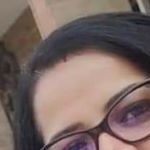 RAKHI BUDHIRAJA ADVOCATE
(Expert) 25 December 2008

U can lodge an FIR against all of them for committing the matrimonial farud/cheating. plz tell me whether his family resides in India or in US & where ur daughter is resding at present. There are some more questions which I want to make clear from you. Plz. cintact me at : rakhibudhiraja@gmail.com
Mb.-09711364956

J K Agrawal
(Expert) 26 December 2008

You can file a complaint in India for offence punishable under section 417 of IPC.

vrsubbu
(Querist) 26 December 2008

Sir,

Section 417 of IPC states:
Punishment for cheating
Whoever cheats shall be punished with imprisonment of either description for a term which may extend to one year, or with fine or with both.

If the cheaters get away paying fine, then how is justice given to the aggrieved family?


PALNITKAR V.V.
(Expert) 26 December 2008

No amount of punishment would compensate the mental agony suffered by you and the entire family. Still, you can add Sec. 420 IPC also as you must have spent money on marriage, gifts etc. It is really very difficult to secure presence of the accused in the local court and also to see him convicted. It will take years and years to get final judgment. Find a suitable boy for your daughter, tell him everything and let your daughter marry.

Kiran Kumar
(Expert) 26 December 2008

Mr. Subbu its really a sorry state of affairs for u.

my friends have given u a lot of advise on the issue. certainly its a case of cheating...u can also proceed with divorce proceedings in addition.

i must adivse u pls consult some good local lawyer without any delay. we dont know from which city or state u r, if needed u may check from the list of lawyers available on this portal.

vrsubbu
(Querist) 27 December 2008

Dear Sirs,

Thank you all for your advice.
I learn that it will be difficult to get him convicted as he lives in the US.
But his parents live in India. They have green cards and visit US every year.
So, can I file a case under sec 415, 420 of IPC against his parents?
His parents have played the key role by concealing facts and also advising their son not to reveal anything to my daughter even after marriage.
Can I complain that his parents have plotted this and cheated my family and destroyed my daughter's future?
Will the authorities stop them from going to US if they try to escape after receiving a legal notice? Can they at least be forced to face the trial?
Will this be a civil or criminal case?
I live in Bangalore. Please advise.

Kiran Kumar
(Expert) 27 December 2008

well if criminal action is initiated and the accused are admitted to bail, it is one of the condition of the bail order that the accused will not leave the country without the prior permission of the court. in appropriate cases court may order for surrender of passport with the police.
Prof. Dr. Amaresh Kumar
(Expert) 28 December 2008

It seems that you are hiding the real facts of the solemnizing the marriage of your daughter. Send the actual facts or consult some good lawyer of your city to initiate the legal process. Because in defense the groom side will also take some plea against you.

You married your daughter under some selfish interest may be to settled in US. You should have confirmed every thing before the marriage.

You can not punish another person for your own fault and misdeed.

ritu bhadana
(Expert) 03 April 2009

i agree with rakhi

Hiralal Das
(Expert) 05 April 2009

I do agree with the valuable opinions of the learned members. Thanks all of you.
---
You need to be the querist or approved LAWyersclub expert to take part in this query .