Service of notice

pushpakrishna
(Querist) 17 October 2019 This query is : Resolved

Is it a valid notice sent by courier service with out showing a signature of the address e as it is possible to have a receipt from a private courier.
As per the general clauses act section 27 only postal service with correct address is valid.
Dear experts kindly give your advice on this
THANQ.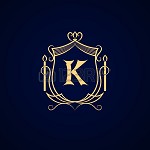 Kishor Mehta
(Expert) 18 October 2019

All legal notices have to be sent per "Registered post acknowledgment due"

P. Venu
(Expert) 18 October 2019

Why the Notice? Please post material facts.

pushpakrishna
(Querist) 19 October 2019

Dear Expert Venu
A bank alleging that a presale notice issued for a Bank loan through a private courier and urguing the notice sent by the bank is sufficient service that too with out any sign or endorsement on the receipt but where as I urgued that it is not sufficient and not sent by the registered post basibg on the general clauses act section 27and hence not to be considered and the Honorable court not considered my argument and dismissed the suit.HENCE I request all the experts to have suitable advice on this with authority.
THANQ IN ADVANCE.


Dr J C Vashista
(Expert) 20 October 2019

Whether the address of receipant/adressee is correctly mentioned by Bank and it has not been received back or not?
Presumption u/s 27 of the General Clauses Act, 1897 apply on fulfilling aforesaid conditions, which you did not mention in your facts/statement/query.
Consult a local Senior lawyer for better appreciation of facts/documents, guidance and proceeding.

pushpakrishna
(Querist) 21 October 2019

Dr.J C.Vashista
Dear expert
First of all let me say thanq very much for your response
Please note that alleged private courier receipt sent by the bank only submitted in the court but neither receipt nor endorsement of the receiver not submitted in the COURT And the same is court accepted and given the verdict infavor of the bank.
My contention is as per the section 27 of the General clauses act only registered post will have to be accepted that too if the same is sent to the correct address.
HENCE I request all the experts to have suitable advice on the above
THANQ in advance.
---
You need to be the querist or approved LAWyersclub expert to take part in this query .