Resignation process

Querist : Anonymous (Querist) 22 November 2022 This query is : Resolved

I have been working in it company last 6 months, now I got central government job. At the time of medical I disclosed my employment so now they are asking reliving letter at the time of joining. In it company notice period is 3 month. But in Central government calling me immediate joining so am very depressed how to get reliving letter from my company.
Can anyone help this.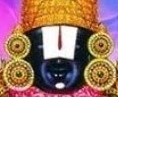 kavksatyanarayana
(Expert) 22 November 2022

What are the terms and conditions at the time of your joining that company? I think as per your query, you have to pay not less than 3 months pay to the company and get the relieving letter.

Dr J C Vashista
(Expert) 23 November 2022

Terms and conditions of your appointment in company (current employer) shall have to be abide by you qua resignation.

Querist : Anonymous (Querist) 24 November 2022

Thanks for your response. I was talked with my manger she is not accepting. She is asking to stay 45 days, but i need a immediate exit. I negotiate about buyout option also but she is saying there is no option like that. What can i do now for quick exit. Can I say I can't survey notice Period.Any other ways are there please let me know please

P. Venu
(Expert) 27 November 2022

"At the time of medical I disclosed my employment ..................." What type of medical........?

You may request the Department concerned to grant extension of time for joining. Just send a letter by registered post. It is not advisable to discuss anything verbally, that too with office staff.

Querist : Anonymous (Querist) 28 November 2022

Is central government really check the previous private employment details in times of background verification.
---