Resignation as secretary of the society - maharashtra state

Deepak Parmar
(Querist) 30 January 2017 This query is : Resolved

I newly appointed as secretary of the society, I have started working on some pending issues, like collection of Agreements of Sale & Rent Agreement with Police Verification, I have appointed on my personal capacity, to members brother to do the paperwork without any fees or charges,as he is senior citizen and is at Home daily, now the previous committee members are objecting it
The appointed senior citizen, works in Society Office, uses my personal laptop, as society does not have & we needed to make excel sheets & certain notices for non submission,
The above is one issue.

The Other is daily they are calling at me messaging me that security Guard is not in dress & he is arguing with others, & his Language is not proper he needs to be changed. Infact their wife clicks the Images of the Security Guards & whatsapp to Society Group.
Also this is the Same Security Guard since last 2 Months before I became secretary.

What I felt its totally hostile environment, and difficult to work.

So I have decided to resign, we have yet not changed any bank signatures, & not informed the Society Registrar, I have became secretary on 6/11/2016,

I am collecting now the agreements from members, Society is 1.5 Year Old, till date not papers were collected from members.

TDS, Income Tax has been not deducted, No Income Tax Return is filed

The Previous Committee says that No Need to file the Income Tax Return & TDS Deduction, as unnecessary work will increase.

No Lift Papers, Share Certificates issued with wrong spellings.

No As I am submitting the resignation, do i need to inform the Registrar.

And what to do if the committee does not accept the Resignation

Thanks
Deepak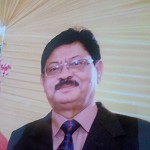 rajeev sharma
(Expert) 31 January 2017

you say that you were elected secretary of the society. This simply mean that there are some members in the society who re ready to support your actions call them and discuss the matter with them take them in confidence, explain the pros and cons of your action. Have faith still there are persons in the society who will support a good cause. Inform your election to the registrar of society and that will make other members f society difficult to remove you.
your problem is not the law but attitude of some society members.

Deepak Parmar
(Querist) 31 January 2017

Sir I fully Agree, in fact those who have given their Flats on rent, are calling me not resign, as when I asked for Possession Letters, they were not having, and they called the Builder & he gave them, at least 15 cases were of such type, they are acknowledging my work,
Some Members have visited my home & convince my Family that I should Not resign, as they say that I have knowledge in Law & making work Society as Society & not as Chawal,

The matters which worries the previous committee members is that I have warn a Flat Owner to remove unauthorised structure, otherwise I have to inform CIDCO & Society Registrar. The Member is Close Freind of Previous Committee Member.
Now as I have made the Process & some SOP, and have kept a Senior Citizen to check the papers of Members

They are complaining about the person to whom I have kept, he does not charge anything, as he is at home all day, I have told him to check the papers & keep in Proper structure & properly filed, which he is doing,

That Person is not a member of the Society, he is staying in his sisters Flat, his Sister is Member in the Society.

But after giving a thought, I have resigned yesterday & called a meeting of committee to accept my resignation.

Also I have mentioned in the Letter, that if any questions or query from members, and if any wants to check the accounts of the Society, I am giving them whole sunday morning 10 AM to 5 PM.

But as Its my final decision

The question I have is that what is they do not accept my resignation.

I do not want to continue

Deepak

Adv. Yogen Kakade
(Expert) 31 January 2017

Send the notification of your resignation copy to the registrar of the coop societies.

Deepak Parmar
(Querist) 31 January 2017

Dear Sir,
I have became secretary recently, I have yet not & New Committee is formed, New Chairman & Treasurer on 06/11/2016, I have asked Resignation Letters of Previous Members, of which Treasurer & 2 Committee Members have yet not given, I have reminded Previous Secretary about the same, but till date 3 Resignation Letters are Pending, due to which I have not informed to Registrar.
In Fact, I have said that until we do not received the Letters, it will be difficult to move forward. One Committee Member has given Flat on Rent & Never visited the Society since October 2015.

The Conclusion is that, we have yet not informed to the Registrar about New CM

Their is Delay from both end, and specially from our end

So do in such case I need to inform the Registrar, or to MC is enough

Deepak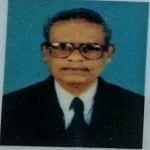 Isaac Gabriel
(Expert) 03 February 2017

Verify the bylaws 'Service condition of employees' wherein the Manging comitee is to take decision.
---
You need to be the querist or approved LAWyersclub expert to take part in this query .