Renting a property for medical clinic

Querist : Anonymous (Querist) 31 August 2021 This query is : Resolved

Hi Experts,

We have a small property(3 floors in 33x40 size plot) suitable for running a clinic and medical shop.
We are warned by our relatives about tenant rights and tenants harassing the landlords.
So, we are a bit worried to rent the property.

1. Is there a safe option to rent out the property for clinic without any worry?
2. Though I believe in "all humans are equal", if I need to rent it out to a person belonging to SC/ST category, do we need to take any precautions w.r.t documentation?, given that SC/ST atrocity cases are severe.

Thanks in Advance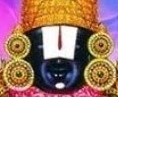 kavksatyanarayana
(Expert) 31 August 2021

You can give to rent it by entering a Lease Agreement (Rent Agreement) and in the agreement, you have to select a good tenant with mutual consent of the terms and conditions and get a rent agreement deed to be prepared and clearly mention the terms and conditions in the deed. If you have any doubt consult a local lawyer to prepare the rent deed.

Dr J C Vashista
(Expert) 01 September 2021

Get the leave and licence drafted by a local prudent lawyer setting out all terms and conditions, get it registered and rent out the premises after verifying antecedents of tenant and requisite permission/ licence (for running clinic).

Advocate Bhartesh goyal
(Expert) 01 September 2021

Yes,you can lease out your property through registered lease deed for particular period and after expiry of such period lease out premises can be get vacated easily.



P. Venu
(Expert) 01 September 2021

Each State has its Rent Laws with provisions to take care of the interests of the tenant as well the landlord.
---