Rent agreement

Querist : Anonymous (Querist) 03 August 2021 This query is : Resolved

I m currently staying on rent in gujarat. However due to covid situation i had to temporarily move to my native place in uttar pradesh. My agreement ended in july and my owner is harassing me to come immediately to gujarat as he wants to sell his property. I told him that i would come in September and will vacate the property. I told him about the covid situation and lockdown But he is still forcing me to come to gujarat. My mental health has taken a beating here and i m worried that he would seize my belonging. He also sent me a legal notice to vacate the property. Once again i told him that please wait till September uncle. I dont know what to do. I have always paid rent on time and never missed any rent even during this pandemic. This is what i m getting for being honset. Please let me know what i can do and can he really seize the property without my permission. He should understand the situation during this pandemic but not. All he wants to sell his property and for that he wants me to risk my life and come immediately

Dr Sanjay Sinvhal
(Expert) 03 August 2021

1. I am assuming that you had a Regd Leave and License agreement which has expired in July.
2. If agreement has expired then you are required to hand over vacant and peaceful possession of the property to Licensor.
3. I am not privy to the Terms of agreement as to what recourse Licensor has if you fail to vacate the premises.
It is important that you co-operate with Licensor and vacate the premises asap. You must be having some friends/relatives in Gujarat who can help you in handing over the possession to Licensor and collect your deposit on your behalf. You may be asked to pay penal license fee for overstay as per agreement terms.

Advocate Bhartesh goyal
(Expert) 03 August 2021

After expiry of rent agreement your status is tenancy by holding over.you must vacate the rented premises but you do not want to vacate on one and another pretext.Pandemic and lockdown is almost over and now peoples have started doing their day to day work so better avoid any kind of litigation and vacate rented premises.

Querist : Anonymous (Querist) 03 August 2021

Thank u so much for the reply. The reason i m unable to vacate is i m in UP and not getting immediate train bookings to go there. Suppose if this matter go into the court and police whose side the court and police would favor the most. Also cannot they consider the fact that travelling now is risky. Afterall it is someones life at risk. It is not like i m not willing to vacqat. I m only asking for 2 months extension and once i come i ll vacate it but my renter is not understanding at all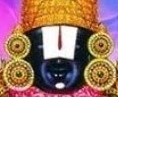 kavksatyanarayana
(Expert) 03 August 2021

Legally, you have no option except to vacate. Pandemic is there but it is not a reason to vacate. Better to choose one of your well-wishers to pay the rent if any and to obtain your belongings. For one day journey is not a problem. You can go with the necessary precautions and go for one day. Otherwise, it will lead to legal complications.

Dr J C Vashista
(Expert) 04 August 2021

Very well analysed, opined and advised by experts, I endorse and appreciate.

After expiry of rent agreement you can not (legally) withhold demised property wherein you are an illegal occupant i.e., trespasser for which you are liable to pay mesne profits and damages to landlord.

Excuse of COVID-19 can not escape you from clutches of law.

P. Venu
(Expert) 04 August 2021

Are you paying the Rent regularly?
---