Registration of declaration

Sadat R.Multani
(Querist) 30 June 2021 This query is : Resolved

Dear Sir,
My Client Purchase a Flat by Agreement to Sale in a year 2000, in Rs.100/- Stamp Paper which is not registered at Registration Office.
At Present My Client is in Possession of Flat since year 2000.
Now My client want to Get Registered the Deed Of Declaration as Electricity Bill is in the name of My Client.

Can I Registered a DEED OF DECLARATION... One side by Paying Stamp Duty and Registration Fees ?

As i have Agreement to Sale which was signed by Builder.

If Yes Kindly Guide me and I need Draft so I further Proceed For Registration of Deed of Declaration.

Thanking You.

P. Venu
(Expert) 01 July 2021

What is the stand of the builder? SHIRISH PAWAR, 7738990900
(Expert) 01 July 2021

Hello,

Registration of agreement without builder is not possible. You have to take legal action against the builder. Contact local advocate, show him all the documents and find out the possibility for legal action.

Sadat R.Multani
(Querist) 01 July 2021

Dear Sir, Builder is unavailable and In This Scenario The Flat is Possessed By My Client Without interruption of Builder and Land Owners, I just want to knew is it Possible If I Pay Full Stamp Duty and Registration Fees and Make a Declaration along with Attachment of Agreement to Sale entered between My Client and Builder, and Electricity Bill and Municipal Tax Receipt in My Client Name.
If Yes/No Then Please Send me a Draft Please. Hoping to be Favored.

P. Venu
(Expert) 01 July 2021

In some States, there is the provision for deemed conveyance. You may ascertain whether the system is in vogue in your State.

Moreover, are you the only person affected? What about the other occupants of the apartment?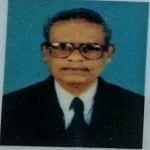 Isaac Gabriel
(Expert) 01 July 2021

You can apply for a declaration by a civil suit.co sult lawyer.

Hemant Agarwal
(Expert) 01 July 2021

1. Send the existing "Agreement to Sale" (that was executed in year 2000) for adjudication to local district office of IGR for "Adjudication", wherein you will be given a challan /order for deficit Stamp Duty and Registration Fees and relevant Penalty etc....

2. Pay the above challan /order and get above regularized on unilateral basis. No need for any other Deed or Builder or whatever....

Keep Smiling .... Hemant Agarwal
Visit: www.chshelpforum.com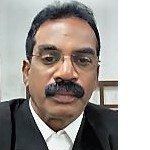 T. Kalaiselvan, Advocate
(Expert) 01 July 2021

Deed of Declaration is a legal document signed and registered according to the law. The document gives an in-depth description of the land on which the building is to be constructed. It also states the status of the land, whether the land is freehold or leasehold
It is usually executed by the developer for occupying and conveying a certain amount of land and space, and all the constructions thereon.

Since the builder nor the buyer bothered about getting the property registered till this date and there arises a necessity for the buyer to get the property registered to his name now, he may have to issue a legal notice to the builder demanding the registration of property to him on the basis of the sale agreement.
Let the legal notice be returned undelivered stating that the addressee is not available in the address, the buyer can file a suit for specific relief seeking specific performance of contract and get an exparte judgment, direction from court to get the sale deed registered on his name while the court would be executing the sale deed on behalf of the builder in his absence as a result of disposal of the suit for specific performance of contract.
---