Regarding ta and da

MRIDUL KALITA
(Querist) 28 January 2022 This query is : Resolved

All expert are request to give the Rule position and comments on following querries--

1.One Gr.B officer visit any place on official purpose ( i.e 300 km away from normal duty point ) and return to his headquarter on the same day ( Hours of absence 11 Hours) . In this case his journey is treated as "Local Journey" and DA will be paid at 35 %. Is this decesion of authority in order? As I think he should be paid 70% DA.

2. RoadMileage--In case of journey to be performed by Road ,(beyond Local Journey) , whether any prior permission is to be obtained in advance from higher authority to use own scooter or own car and to claim Road Mileage @12/-per km and @24/-per km accordingly.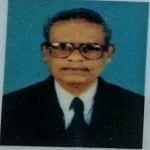 Isaac Gabriel
(Expert) 28 January 2022

Grade 2 officrs are entitled for mileage for using own car.As such there is no bar to claim milege at the rate applicale to the scale of pay.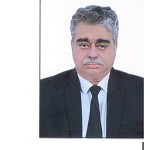 Sudhir Kumar, Advocate
(Expert) 28 January 2022

300 Km cannot be local journey. Anyway you have not disclosed locations.

Sri Vijayan.A
(Expert) 30 January 2022

300 KMs to & fro and duty at the camp all in 11 hours.
Not possible, it cannot be local duty.

MRIDUL KALITA
(Querist) 31 January 2022

Yes sir,I also think that 300 km journey x2 cannot be local journey. But as per authority if returned to HQ on the sameday, irrespective of distance, it will be trated as local journey and DA will be paid @35%.
---