regarding Legal Scrutiny Report

LATHA PRASAD
(Querist) 07 March 2008 This query is : Resolved

As such i am advocate newly empaneled in to bank at Bangalore and i want to know what are all the required documents to be scrutiny with respect to CMC,BBMP,and Apartment and which is the authority to give plan and permission for the construction of house or apartment
plz help me

P.V.Poornima
(Expert) 09 March 2008

The foremost points for consideration for rendering title opinion are as follows:


1. Identify who the seller is and get his full particulars

2. Find out the nature of his right. The sellerGÇÖs right may be absolute, conditional or limited. It is always advisable to deal with absolute rights

3. Trace the title of the seller for at least 30 years. The title of the seller may be by purchase, by inheritance, by partition, by gift, by settlement or by grant

4. Ask for and see all the documents in original

5. If there are any conditions in the documents, examine the conditions, and if the conditions restrict or prohibit the transfer or alienation, do not proceed.

6. Find out the extent of the property and see whether it tallies with the one mentioned in the documents. Verify the survey number, location and boundaries and get the land measured through a competent surveyor

7. Examine the sketch or plan of the property

8. Verify with the revenue records and confirm that the seller is in possession of the property and has paid all the dues and taxes applicable

9. See if necessary orders for conversion is obtained in case the land is sold as house sites in case the property is assessed as an agricultural land

10. Verify the documents with the Encumbrance Certificate obtained from the SRO concerned. EC should be obtained for at least a period of 13 years

11. If there is a building see whether proper planning permission has been obtained. Also verify the completion certificate and latest tax receipt

12. All documents examined, should be original to ensure that the seller has a clear title and that there are no encumbrances on the property such as lien or mortgage or any other charge. Non-availability of any original document should be taken seriously. If the originals might have been lost by misplacement, fire, or by some other means, ask for an affidavit, from the owner to the effect that the original title deeds are really lost and that he has not created any charge, or deposited it with anybody. A paper publication can also be given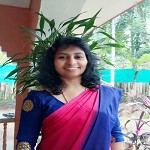 Adv.Shine Thomas
(Expert) 31 August 2008

Bangalore City Corporation is the authority to give plan and permission for the construction of house or apartments in Bangalore City.

Y V Vishweshwar Rao
(Expert) 10 May 2009

learned frieds rightly suggested

For Bank the Proeprties offered as Security to be divided in to catogories;-

1- Individual House Proeprty
1-A - apartments /Falts
2- Individual House Plot Proerty
3- Individual Agricultural Lands
4- Industrila Proerties/plots/ Industries with Sheds
5- Institutional Proerties
6- Partnership Firm Properties
7 Limited and Privated Limited Co.Properties
8-Properties of Societies
9-Properties of Trusts

In all the cases the suggestion of Lawyer P V Poornima to be followed

Apart from these,there will be local Act/s such as Assinged land Prohibitions / Tribal Land prohibitiosn and the same to be verified - These all come under Restrictions on the property - the same to be ruled out before furhter proceeding

In the cases of the Firms , PVt/Ltd Co, Societies , institutions etc the concnerned bye laws , Artcles and the Act/s under whcih they are covered,and to verify the same are complied with or not.



A V Vishal
(Expert) 10 May 2009

This query is more than 1 year old
---
You need to be the querist or approved LAWyersclub expert to take part in this query .