Regarding inaccurate service by a share market investment advisory company

Alok Kumar
(Querist) 22 December 2013 This query is : Resolved

In order to get expert tips on share investing, I have availed a paid annual subscription of a share market advisory company in March, 2013. I stay in Faridabad while the company is Indore based company. My grievances are following-
1. The company despite of several calls and e-mails, has not issued any receipts/invoices containing terms and conditions. On telephonic contact, the representatives make false promises for issuance of invoices and contract. Only evidence in support is account transfer of subscription fee demanded.
2 The advisory service has been totally loss making tips and as result I had made loss of approx. INR 60-70,000 till now. On several complaints, the company has stopped giving tips and refuses to acknowledge inaccuracy of service. It has even refused to return back my subscription fee of approx. INR 50,000.

Now my request to all legal experts is to suggest a way out on how can the cheating company can be taught a lesson on this. Later I came to know, through an on-line forum, about several persons loosing money by this company. I realise that I have been fooled due to carelessness but this is case with several innocent people like me. I am sure that if you all not helping me as expert, there will be more innocent victims to the list. As such, on humanity ground, I request all legal experts to suggest to nail the company.

With warm regards

Aalok

Devajyoti Barman
(Expert) 23 December 2013

For incurring the loss out of volatility of stock market and in absence of any written code of services to be rendered, I regret you do not have much merit in your case.
You can nevertheless raise dispute with SEBI with your grievances.

Guest (Expert) 23 December 2013

Well advised by above expert

Guest (Expert) 23 December 2013

Even SEBI will not entertain these sort of complaints since those Agencies are not authorised by it.You had only made only subscriptions to them for Tips but the investments were made directly by you.So I am sorry to say better concentrate on other things

Alok Kumar
(Querist) 23 December 2013

Dear Devajyoti & Narasimha,
I can see merits of your arguments and now realise that why the company is refusing to present me written contract containing terms of service. I could realise this foolishness of mine long before soon after taking subscription but it had too late in the sense that I had paid money. But, I am not able to digest unfairness and so requesting to see if there are other options that I at least pursue and make realise to the company not to make fool of others. Can something be done on the basis of following evidences-
1. account transfer of amount to the company account as subscription.
2. Call details on my mobile bills of evidence of regular telephonic calls made to me as means of tip/investment advises. I have also saved some of investment SMS that proved loss making. I have retained details of online purchases of shares and sales.
Of late, I have discovered that the company has sold my details to other advisory company (who may be different hand of the same company) who are making lot of calls to me which is again sending me to days of loss making that I do not want to remember further.
Kindly suggest such that other new persons can be stopped from becoming victimised.
With warm regards
AaloK

Rajendra K Goyal
(Expert) 23 December 2013

The Company has provided the tips, volatile market trend depends upon a large no of aspects. you have no receipt of payment, no terms of agreement, your success in legal battle is doubtful.

Alok Kumar
(Querist) 23 December 2013

Dear Rajendra,

I fully agree with your merit. However, I feel that non-issuance of contract violates my customer right. What do you to have to say on this? Cannot be any means to stop such cheating companies who are raking of crores of money from small time bread earners like us ? I wonder why there is no preventive law in India on how companies like this can misuse to their advantage ?

Guest (Expert) 23 December 2013

Many Reputed Banks do this business.They also charge subscriptions annually and every day they will send the messages Buy this scrip at----- Predicted increase to-----in three or four days and stop loss at------.And 95% of these recommendation will be useless.More over if you see the Mutual Fund Investments ij some one had invested Rs.5lacs before 3 years now it would be definitely far lesser than the invested amount.They would simply justify with their regular chant 'MUTUAL FUND INVESTMENTS ARE SUBJECT TO MARKET RISKS' In mumbai you could find many inveastors,brokers and sub brokers committing suicide when ever there is a sensex crash.So you should understand you had hired a gambler to advise you in gamble believing he is a master.

Guest (Expert) 23 December 2013

If you see the share prices of the companies it would be no way connected to their balance sheets.You could find many companies showing accumulated losses quoting at very attractive prices every day due to operations.You and I can do nothing about it as of now better choose some other safe investments

ajay sethi
(Expert) 23 December 2013

best invest in mutual funds given 5 star rating by value research .

you have been taken for a ride . forget it as a bad experience and be more cautious in future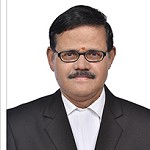 BAALASUBRAMANNYAMM
(Expert) 23 December 2013

well advised by all the experts and nothing to be add more. You have no case to fight legally.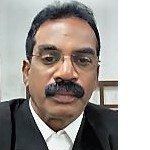 T. Kalaiselvan, Advocate
(Expert) 24 December 2013

The author has to satisfy himself only by writing such things in this kind of forums which will be a self consolation. No body has forced him to get into such things,why is he blaming the company for market debacles?,had he made any profit, what would have been his reaction, he would have thrown parties to the company staff? I endorse the views of experts Mr. Barman and Mr. Narasimma in this regard, nothing more to add above that.

Alok Kumar
(Querist) 24 December 2013

Hello Mr Kalaiselvan,
I had availed subscription from the company for providing expert tips in daily share trading. I was misled by the representatives of the share advisory company who promised me that advise tips are more than 95 % accurate. From the first day after payment, I insisted for contract issuance and still doing so. However, their advises turned to be loss making and in one case, I almost lost INR 14000. In total I have lost INR 60-70000. By their promise I should have profited at least INR 1 lakh by now. But I lost due to their professional incompetency for which I had paid them as per premium service. You may now have understanding of how I lost. I was made to believe in their theory and I fooled like you hear about news on cheating cases. I always insisted for issuance of contract but company took advantage of the fact that it has already received payment. I came up on forum for two reason-
1.To know the solution of recovering at least my subscription fee.
2. To find a way to stop cheating method to which many people are falling victim like me.
While I do agree with your suggestions, I do feel that representation of the company looked so genuine that I fell prey. If you check online about CapitalVia (company name) you will find list of victims endless.



ajay sethi
(Expert) 27 December 2013

you have to be very cautious when investing on basis of market tips . dont do trading ,. if at all you want to invest in shares do it through mutual funds only

Guest (Expert) 27 December 2013

Dear Querists Requesting you to read my replies once again
---
You need to be the querist or approved LAWyersclub expert to take part in this query .