rectification..

Dhiraj A Rajhans
(Querist) 27 September 2009 This query is : Resolved

filed a complaint against proprietor firm under sec. 138 of N. I. Act. The name of the proprietor is typed correctly but the name of proprietor firm is typed wrongly both in complaint and evidence affidavit. the said mistake was recognized at the time of cross examination. can such mistakes be rectified??? if possible please provide case laws.....

Guest (Expert) 27 September 2009

NANDKUMAR B.SAWANT.M.COM.LL.B.(MUMBAI),ADVOCATE
MOBILE.09325226691, 09271971251
e.mail.adv.nbsawant@yahoo.co.in
e.mail.nandkumarbs@sify.com
REGARDING THE CORRECTION IN NAME OF FIRM IN COMPLAINT AND AFFIDAVIT KINDLY NOTE THAT
1.IN CRIMINAL COURT MATTERS COMPLAINT ONCE FILED IS GENERALY NOT ALLOWED TO BE RECTIFIED AS IT AMOUNTS TO ADDITION OR EXTENSION OF COMPLAINT WHICH IS NOT PERMISSIBLE UNDER CRIMINAL LAW.SOME CITATIONS OF SUPREME COURT ARE AVAILABLE ABOUT THESE FACTS.
2.STILL KINDLY NOTE THAT IT DEPENDS ON THE COURT AS YOU HAVE CORRECTLY WRITEN THE NAME OF PROPRITOR AND GENERALLY PROPRITORS ARE ISSUING THE CHEQUES.HENCE IT IS ADVISIBLE THAT YOU PROCEED WITH THE MATTER AND REEXAMINE THE COMPLAINENT AND GET THE CORRECT NAME OF PROPRITORSHIP PROVED IN THE SAID REEXAMINATION OF COMPLAINENT. IN CASE OTHER TECHNICAL REQUIREMENTS OF DISHONOUR OF CHEQUE ,NOTICE WITHIN LIMITATION OF 15 DAYS AND CASE FILING WITHIN 30 DAYS ARE FOLLOWED PROPERLY THEN YOU HAVE CHANCES OF SUCCESS. EVEN IF AT PREMATURED DATE ANY TIME BEFORE JUDGEMENT MATTER CAN BE COMPROMISED WITH THE ACCUSED AND COMPLAINENT.
IN CASE YOU NEED ANY FURTHER HELP KINDLY SEND EXACT DETAILS OF DATE OF CHEQUE, DEPOSIT DATE , DISHONOUR DATE AND CASE FILING DATE, YOU MAY WRITE OR CALL.
WITH BEST REGARDS TO YOU YOUR FAMILY AND FRIENDS.
THANKING YOU
YOURS SINCERELY
NANDKUMAR B.SAWANT.M.COM.LL.B.(MUMBAI), ADVOCATE.

A. A. JOSE
(Expert) 27 September 2009

As you have rightly stated the name of the Proprietor who might have issued the cheque, I do not think that you have to worry about the mistake stated to have occured in the complaint in respect of the firm name. Peoprietorship concern is not an independent legal entity different from the Proprietor as in the case of Companies and Directors. Therefore, your complaint is in essence against the Proprietor whose name and details have been stated correctly in the complaint and as such you may proceed with the case.

Raj Kumar Makkad
(Expert) 27 September 2009

This quarry has repeatedly raised by you and I think the reply is also same. I agree with Jose and nandkumar.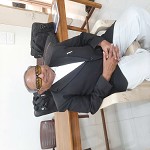 Adinath@Avinash Patil
(Expert) 28 September 2009

I agrred with sawant and jose

Sukhija
(Expert) 28 September 2009

Hi
what about notice? in whose name it was given ? in correct name or wong name?
If in wrong name then case shd go in favour of accused.
---
You need to be the querist or approved LAWyersclub expert to take part in this query .