Ratification of sale deed

Querist : Anonymous (Querist) 04 September 2021 This query is : Resolved

Sir
Can board of directors of company having real estate business can ratify and adopt sale deed done previously of company property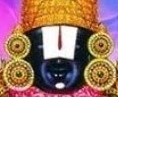 kavksatyanarayana
(Expert) 04 September 2021

Your query is not clear. Which company? Ratify and adopt sale deed means?

Querist : Anonymous (Querist) 05 September 2021

Sir
This pertains to my other query which you have just answered. A person who was authorized by a company to execute a sale deed issued special power of attorney to other person and sale dees executed by that other person is invalid. That other person received consideration which he transferred to company. Can company now validiate the sale deed by board resolution.

Dr J C Vashista
(Expert) 05 September 2021

Post the query in the same thread if you (company) are keen to seek obligation of experts.
It would have been appropriate to seek professional services of a local prudent lawyer for better appreciation of facts/ documents and necessary proceeding.

P. Venu
(Expert) 05 September 2021

Yes, the entire issue ought to have been post in the thread lest would be rendered a riddle.
---