Railway law

Riten
(Querist) 10 January 2013 This query is : Resolved

Hello,

I am from Mumbai. I would like to know railway laws.

An incident happened with me a few weeks ago. I was walking on Churchgate station platform no. 1-2 with the cup of coffee in my hand. I was walking carefully to ensure that I did not bang into anybody. But unfortunately I banged with a man. Some coffee got spilt on his shirt and some my clothes & shoes. There was a slight argument between us. Unfortunately that man happened to be a Ticket Collector. When I was arguing with him I was not aware
that he was the TC. He started yelling and shouting on me & said that he is on duty.
I got scared, I tried to politely explain to him that I was not completely my fault and that he was also not looking ahead while walking. But he would have none of it. He started threating me that he would charge me with "loitering". I asked him how can he charge me with "loitering" since I was having a valid pass with me. At one point he also caught me by my hand and was trying to take me to the Tc office. I again asked him how can he charge me with
"loitering". He said that walking on the platform with the cup of coffee amounts to loitering. Of course all this while
he continued to yell and shout at me, while all the time I was politely talking to him. I realised that there is no point in talking any further and just went in the waiting train on plaform no. 1

But he was not on duty at that time. He followed me and entered in the same compartment which I had gotten into.
In the train he was continuously threatening me. He was telling me that he will teach me a lesson. He will teach me a lesson for arguing with him. He was bullying me. He even said that he has taken my photograph. In the train he was not checking anybody's ticket (inspite of being in the first class compartment). Hence I feel he was not on duty at that time.
But he was continuously staring at me with
threatening looks. All the while in that train I did not bother to argue or even talk to him. But he did not stop staring
at me. He kept on bullying me. This went on till Vile Parle. I got down at Vile Parle. But nothing happened at Vile Parle. He did not take me to the TC office nor did he catch me. Infact I do not know whether he got down at Vile Parle or not because I did not bother to look back after I got down.

But I would like to know a few things:
1) As per railway rules and regulations, is one allowed to take coffee on the platform or not? I tried to search on the
internet but could not find any such rule.
2) As per railway laws, please explain "loitering". When and how can any railway authority charge anybody with
"loitering"?
3) Under such circumstances what should one do?
Though I also did argue with him, but that was in response to his yelling and shouting, which I felt greatly offended by. He was bullying me & I was helpless. From Churchgate to Vile Parle I was being bullied by this TC.
4) Also as a citizen am I within my rights to argue with a TC when i feel that it is not completely my fault?

Please let me know what legal recourse can one take in such situations.

Thank You,

Regards,
RM.

J. P. Shah
(Expert) 11 January 2013

The best way is to lodge e-complaint against TC with General Manager of WR. Even if you were wrong to some extent presumably, TC as a public servant should have behaved politely and decently. He has violaded service rules and code of conduct prescribed for railway employees. You can visit website of WR.

J. P. Shah
(Expert) 11 January 2013

I recently helped my friend to get written appology from WR and warning to TC at Surat for his impolite behaviour with my friend. You are educated and should not keep quiet for such behaviour. TC is not passenger's master but servant. In fact he should have apologised for his oversight, rather than being hostile and arrogant. Please exert your right as ultimate authority in a democracy and also consumer right. If you do not take action, you will encourage such TCs.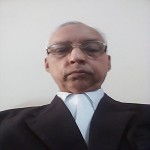 R.K Nanda
(Expert) 11 January 2013

read said laws from law book.

M V Gupta
(Expert) 11 January 2013

Delhi, Bengaluru and Chennai Metro Railways have prohibited loitering on the platforms beyond a time limit. They require the commuters to leave the air conditioned facilities within a stipulated time of completing their journey. I am not able to get the rules applicable to the Indian Railways. At any rate in the instance sited by you, you could not be regarded as loitering as you were a genuine passenger with a monthly pass waiting on the platform to get into a train. Simply because you were having a cup of tea in your hand you could not be regarded as loitering on the platform. If you have the details of the TC file complaint with GM of the Railways for necessary action.

RAJU O.F.,
(Expert) 12 January 2013

Dear Riten, Don't worry too much for that bad day, spoiling your mood because of ego of a Railway employee. Further proceedings would spoil your money, energy, time, peace, etc. which you keep pending for some worthy issues. Hence forget it, instead of contemplating legal measures to teach him a lesson, at your cost.

M V Gupta
(Expert) 12 January 2013

Dear Mr. Raju, If every one keeps quiet against the unruly and abusive behavior of the Rly staff, they tend to become more aggressive. The querist expressed his desire to take the matter with concerned authorities. Hence experts above after discussing the legal position suggested that the querist may file a complaint against the TC concerned. Quersit being an educated person he may take a suitable decision in the matter. Lodging a complaint with superior authorities in the Rly does not involve any expenses as filing a case in court.

Raj Kumar Makkad
(Expert) 12 January 2013

I do endorse the advice of Ld. Gupta G.

Riten
(Querist) 13 January 2013

Dear Sirs,

Thank you all very much for your replies.

@ Mr. Shah and Mr. Gupta, Thank you Sir.
This incident happened on 11th Dec, 2012. Ever since, I have been contemplating complaining to the railway authorities
regarding this incident but didn't do it because I thought rather than registering my complaint, I would be punished instead
for arguing with a TC.

Absolutely I was not loitering. The time was around 6.45 pm in the evening & I was going back home from work.

But I will file an e-complaint.
I do not have the TC's name or badge number, so I doubt anything will happen. But nevertheless I will file an e-complaint and leave it at that.

@ Mr. Raju, Thank you Sir.
May be it was incorrect on my part to argue with a TC, but that was purely impulsive behavior because of the yelling &
shouting of the TC. When I was arguing with him, his exact words were.. "tum jante ho tum kisse baat kar rahe ho?.. you are talking to an officer on duty.. loitering ka charge laga dunga tere pe.." blah..blah.. on hearing this I got scared because I fear the law & do not want to be on the wrong side of the law. So I was trying to explain to him that it was not entirely my fault. He grabbed my arm and tried to take me to the TC office. I even told him that he is trying to misuse his powers on me, but to no avail. Hence I stopped talking any further & just went in the waiting train on platform no. 1.

But as you have rightly pointed out, it was his ego. He followed me in the train. In the train he said.. "I will teach you
what loitering is.. maine tumhara photo le liya hai..instead of apologizing to me, you are arguing with me.. wait I will show you".. blah blah..
Is this how a so-called "officer on duty" supposed to behave?

Anyways, I only hope through my complaint the railway authorities at least take a note of this & teach their staff to be more polite. I do not intend to make a big issue out of this, just hope that this does not happen to any other genuine passenger.

In case I get any reply from railway, I will keep all you gentlemen posted.

Thank you all very much.

Regards,
Riten.
---
You need to be the querist or approved LAWyersclub expert to take part in this query .